Hey Small Business Owner, You Can Do Social Media! We Offer 5 Awesome Tips to Help

3

min read
March 3, 2021
We work with small business owners every day and we know how hard they work to keep their businesses running and growing.
Day-to-day tasks are enough to overload you and your staff. So we understand why that October 2020 post on your Facebook page or LinkedIn profile is the most recent news you've shared.
These 5 tips will make social media a possibility. If these still don't convince you to get posting, then we encourage you to give us a call. We have tiered digital marketing packaging, including a social media growth option that's an affordable solution for managing social media tasks.
You might be thinking social media isn't worth the investment of time nor money, especially when the pandemic and its impact on business operations have only added to the strain of devoting any "extra" efforts to social.
Does My Small Business Even Need Social Media?
But here's the cold truth: In these times of social distancing, social media is more important to your business success and client growth than ever before. Real-time updates, company outreach, customer engagement is crucial to maintaining and building your customer base.
On the bright side, social media can be an inexpensive endeavor.
The more you invest in it, of course, the better the return.
5 Social Media Tips to Make it Easier
But for small businesses with little to no staff, here are 5 "hacks' that will help make social media easier: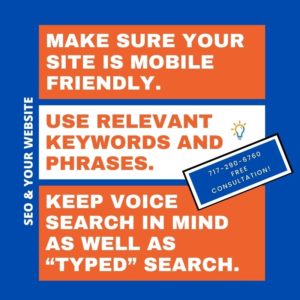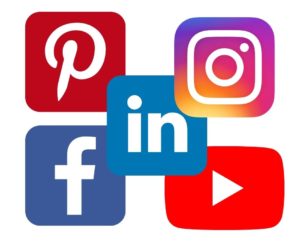 Hootsuite, Buffer, or other free social media scheduler: Use a free scheduling platform to load up a week's worth (or more!) of social content in one sitting and the task is off your list until next time.
Canva: This graphic design platform/app makes it easy to create engaging posts. You have the option to upload whatever images you'd like, including your company logo. Branding is easy when combined with the logo you upload, and proper hex code inserted in the color palette. There's a free version that provides plenty of templates you can manipulate to best suit your brand. Text overlays are a breeze! Bonus: You can share your graphic to your social platform directly right from the Canva dashboard.
Mojo: This is a free mobile app that makes it easy to create social stories that look professional. There are plenty of animated templates available.
The 80/20 Rule: Make sure your posts aren't just about selling. A good rule of thumb is 80% of your social media posts should be useful to your audience (industry-related news, entertaining, problem-solving) and 20% promotions and sales.
Staff-wide Buy-in: Your staff can be a social media "army" for you. They can tweet and post on your behalf. But make sure you set up boundaries and guidelines beforehand, so they know the parameters and maintain your brand's integrity. At the very least, encourage your employees to share and like the company's posts.
Give some or all these a try. Dedicate just a couple of minutes every week to at least examine the feasibility of each. When you're more comfortable, here are 5 ways to boost your social media presence almost overnight.
If you decide you'd rather take advantage of some of our social media management programs, contact our team of digital marketing specialists.