Business Merger/Acquisitions
---
A business merger with Sharp Innovations may give your company a chance for growth and a brighter future.
Our approach to business acquisitions is founded in God's command to "treat others as you want to be treated. "The Sharp team works with the seller to develop a dream and solution from his or her vantage point. Our history of acquisitions / mergers has consistently delivered extremely strong client retention because our firm not only facilitates successful on-boarding, but we are able to learn/honor the structure of the existing client relationships and inform clients about additional capabilities available to them.
Joe Sharp, CEO of Sharp Innovations, has successfully completed a wide range of business transitions via merger or acquisitions of digital marketing, web development, web hosting/IT, graphic design, and marketing services firms throughout the Mid-Atlantic region over the last 15 years.
As a published author, speaker, and seasoned business coach, Joe continues to seek opportunities to help smaller web design and digital marketing firms see a brighter future through possible acquisition or merger.
The Sharp approach to agency acquisition and/or mergers is to develop a relationship that will afford the best career and financial opportunities for both of us. For example, when Triple Strength joined forces with Sharp Innovations in 2019, owner Hung Nguyen knew its existing clients would benefit from a larger digital marketing staff that could offer more services. He also knew he would feel comfortable working for the company and was confident his clients would be well served. Joe also worked extensively with Hung to create the best role for him that would suit the last 10-15 years of his career. He ensured that the lion share of difficulties Hung faced as an owner were removed and he cleared his financial debts. Hung now has greatest flexibility, with more time weekly to spend with his family and on what matters most to him. All of these aspects contributed to Hung's success at Sharp Innovations. He has truly thrived and we are excited about our long-term future together.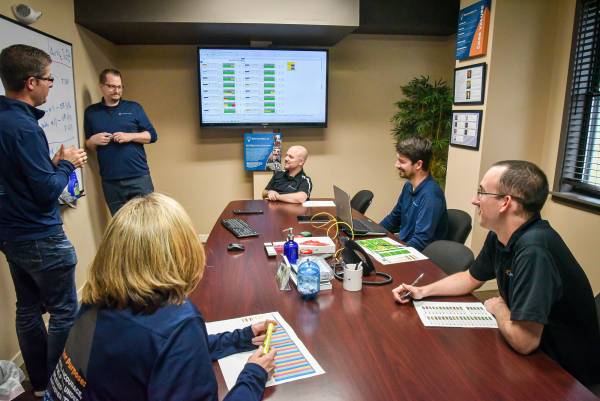 We believe similar scenarios exist where Sharp Innovations can improve life balance and earnings potential for time invested, while maximizing client retention through a merger. Ultimately, we believe appropriate mergers can be win-win solutions, where our expanding firm could expand its capabilities and service offerings, while offering the seller and key talent the chance to maintain a solid career path with even greater growth potential and leverage in a stronger/larger team.
Past Merger/Acquisitions: