Programming
An effective website is more than just some kind of cyber billboard or electronic "brochure-ware." 
You need a website that works for you – one that will function as a truly dynamic marketing tool. To build and maintain such a tool, it takes a dedicated team of experienced programmers with plenty of custom programming experience to develop the infrastructure and accompanying functional components critical to the success of your business.
Our website programming team at Sharp Innovations is prepared to transform your existing site or develop a new site into the marketing tool your business or organization needs to be successful.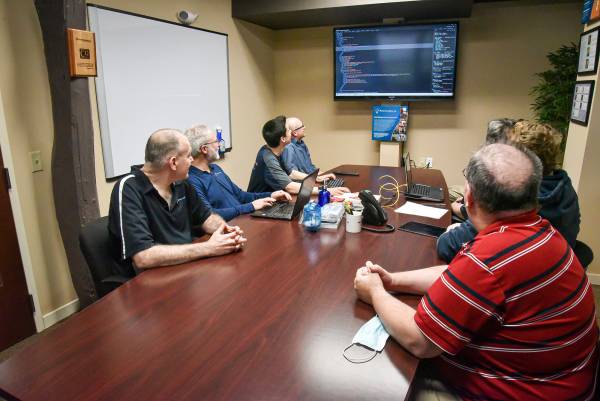 Sharp Innovations has years of industry tenure in helping small businesses update their business systems and improve processes by identifying and building custom programming. From e-commerce to Progressive Web Apps, we can help expand your capabilities and offer prominence on the home screens of your mobile clients.
Your system helps your employees stay on track with each step of the process. It also ensures that right people at your company review each project and offer ideas for improvement.

Pat Kubis
President, Co-Owner - Saf-Gard Safety Shoe Company
---
Case Study: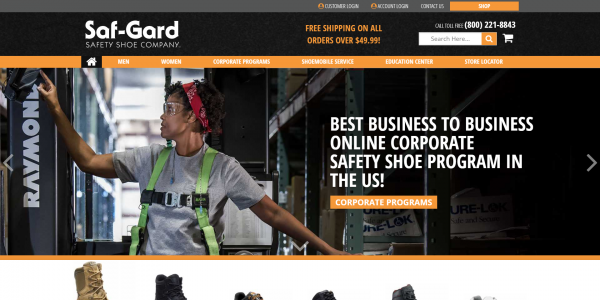 Saf-Gard Safety Shoe Company provides high-quality safety footwear, including its own SR Max brand, and other products to both B2B and B2C customers.
When Saf-Gard acquired SafeShoes.com from Vulcan Safety Shoes, it needed to integrate the SafeShoes.com website into their already robust e-commerce framework. Our developers were able to seamlessly migrate the Magento functionality and account information of the former site to work within the Saf-Gard e-commerce platform, while keeping the design consistent. Additionally, Sharp developers migrated the blog content from the Magento blog extension into Wordpress, as well as enhanced site features, including the ability to differentiate permissions according to company roles, cross-report between product categories in its corporate shoe programs, customize products per Saf-Gard client requests, and more. We also developed separate e-commerce and corporate shoe program sites for the SR Max brand, Vulcan Shoes, and Michigan Shoes brands.
---
Case Study: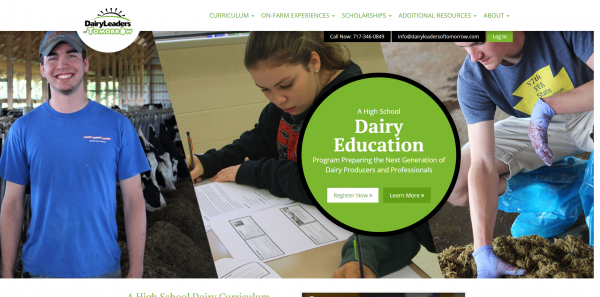 This is a web-based educational course system. Schools can sign up for access and generate student logins that give them access to interactive tests online and study materials. Students are linked to teacher accounts and schools for tracking purposes. The backend allows teachers to follow student progress, view scores, and interact with students.
This is mission-critical application since it provides the full curriculum and vital to lesson plans. Test questions are randomized and can be edited by teachers through the dashboard. The program offers different courses for different grade levels.
---
Case Study: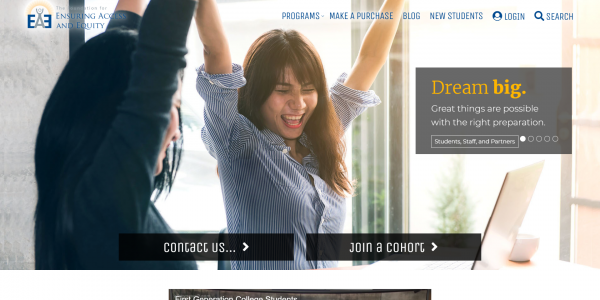 This online course system is designed specifically for college preparation. Individuals can buy access on behalf of the student (or students can purchase access to courses on their own) through account setup.
---
Case Study: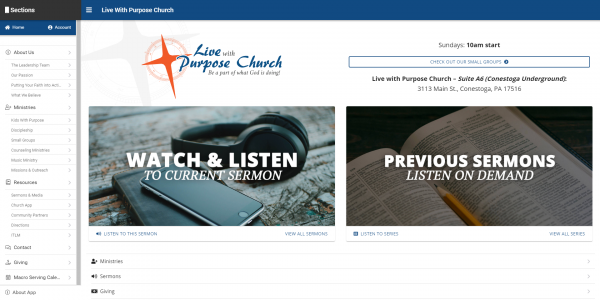 Live With Purpose Church in Conestoga launched a PWA, enabling church members and interested visitors to watch and listen to current and past sermons and access other pertinent information. The app is easily installed on a home screen without having to go through an App store. The app uses less data storage space, installs quickly, and can be updated behind the scenes.
---
Case Study: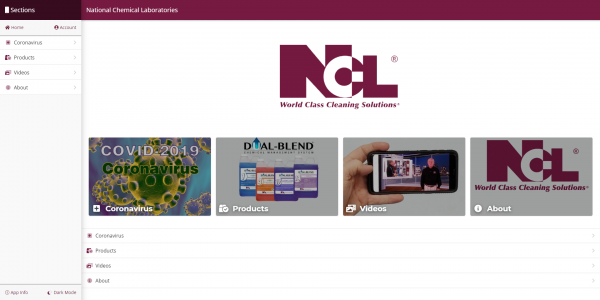 Sharp Innovation developed a Progressive Web App for this national leader in the sanitary maintenance industry. National Chemical Laboratories wanted to replace their native app with a PWA that would display on all platforms and devices, include push notifications to alert customers, and can be easily updated.