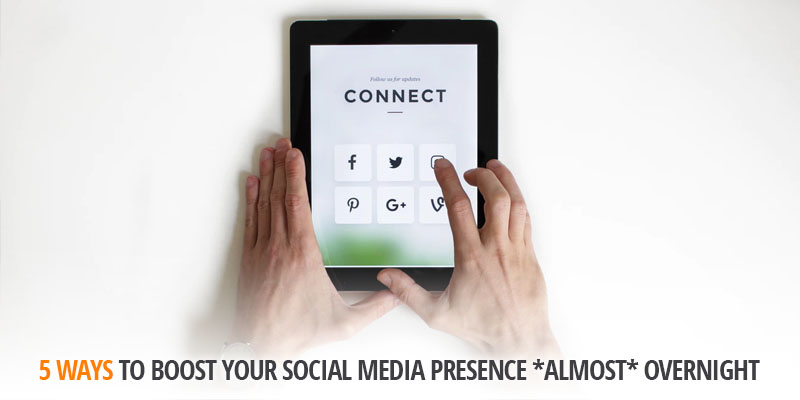 5 Ways to Boost Your Social Media Presence *Almost* Overnight

3

min read
June 22, 2018
In this day and age, social media is the top dog. Everybody who's anybody is sharing, occasionally on the verge of "over-sharing", everything happening in their lives. How do you keep up and, more importantly, stand out in the ever-growing flood of constant communication? Here are five ways to show off your business in the digital world today.  
Scope out your competition
Every business has a rival. It may be a company who offers the same services, just a step ahead of you. Use their success to your advantage; check out their social media pages and see what works for them! They could be posting information in a funny or unique way, making them appeal to a broader range of audiences. Whatever the case may be, adopting a few new strategies could be the difference between 500 and 5,000 page views.
Keep your audience in mind
There is a completely different crowd populating LinkedIn versus Twitter. In order to reach the largest possible number of potential clients, keep your content versatile. Posting a great research study won't have quite the same impact on Twitter as it will on LinkedIn. Remember your target audience; a photo of a brand-new beautiful home will go a long way on Instagram, and that hilarious meme you made about income taxes will be a huge hit on Twitter.
Use Social Advertising to Your Advantage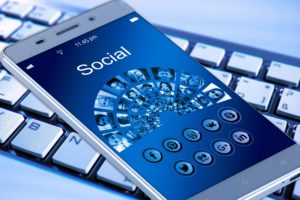 Boosting a post on Facebook could be the difference between 5 new likes and 50 new likes in a week. When you boost a post, it expands the target audience beyond just the people who have already followed your page and reaches out to brand-new potential customers. Perhaps it's worth the $10 a week to boost that article outlining the benefit of all-new windows in an older home. That one post could bring in a deluge of fresh business.
Keep it Consistent
Social media management can be a full-time job in itself. However, sacrificing a consistent posting schedule could be a huge problem for your site response. If customers don't hear from you, they will overlook you. Try to keep the posts coming at least a few times a week, and daily posting is the best way to keep up a constant increase in viewers.
Stay Relevant
Another day, another internet trend. How does a company stay on top of a constantly changing environment? Companies that can stay flexible with their interaction on social media generally come out on top. Whether you customize the latest internet meme to fit your company or reference a recent story from the news, your followers will appreciate the initiative to keep up with the changing world.
Social media is difficult to master as a business. However, with careful planning and just a bit of fun, it can be an incredibly rewarding tool to bring new customers to your business and keep the established customers coming back. If you need help figuring out how to perform any of these tasks, or are looking for some great ideas and would like to take advantage of one of our social media management programs, be sure to contact our team.