How Often Should Businesses Post on Social Media?

8

min read
July 12, 2021
Businesses can use social media to increase brand awareness, engage customers, find new customers, boost their website traffic, capture leads, gather emails, and enhance customer relations. You likely already know the benefits, but now you're wondering "How often should businesses post on social media?"
We recommend you post at least 3 times a week and ideally once per day, but that can vary depending on your business, your audience, and which social platform you're using.
Let's look at social media opportunities, variables to consider when deciding how often to post, and how to do social media right for business growth.
How Many Times a Week Should I Post for my B2C or Retail Business?
While at least 1 post per day is ideal, you also need to consider the format of that post and the content of the post. However, Twitter is the exception to the norm. Since Twitter is more of a "news feed," you should post to it more frequently. How frequently depends on how much useful information you share. Typically, Twitter profiles share about 5 posts per day. But none of those posts are worth the time or effort involved if the posts aren't going to be useful. In fact, it could be to your detriment to "clog" the Twittersphere with posts just for the sake of posting.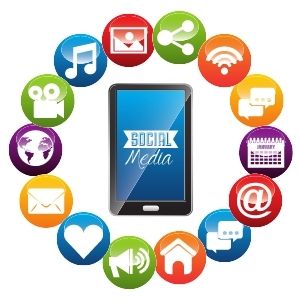 If you decide to do more than 1 post per day, consider using different formats for each. For instance, if posting to Facebook twice daily, 1 post should be a Story Post and the other post could be a News Feed Post. On Instagram, you could publish a Feed Post and supplement with a Reel or Story Highlight.
Social media can be overwhelming but it doesn't have to be. If you need help creating a social media strategy, schedule a free consultation to learn about our social media marketing services.
How Often Should a B2B Business Post?
The best approach to determine how often a B2B should post on social media is to first determine your goals. It likely isn't direct sales. Instead, your goals should be to establish authority in your industry, build brand awareness, and expand industry-related networks.
These goals can be achieved with a weekly post. If you have a relevant blog article to share or a white paper to offer that's specific to your industry, do supplement your weekly posts with ones that help promote these resources. Otherwise, just post weekly and include news articles outside of your blog, business awards, client/partner testimonials, etc.
LinkedIn is the preferred social media platform for B2B. It's a professional platform, while Snapchat, Instagram, and others are more casual. You can use your personal LinkedIn profile to join industry-relevant groups, which may provide great opportunities to offer insight and, in turn, building up your business authority in the industry.
When Should I Post on Social Media for Business?
The best days and times of day to post on social depends on your audience, your goals, your services, and which social platform you're using. If you're a company with a global customer/client base, you'll also need to work around varied time zones.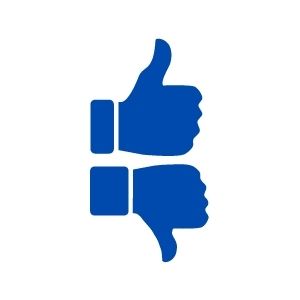 Generally, Mondays are not ideal. People are returning to the work week and social media falls lower on their list of things to do. They are less likely to engage unless it's in the evening and even then, they're probably going on social to unwind (not to engage in a business or any sales information).
Some studies have found that the best days to post are Tuesday, Wednesday, and Friday between 10 a.m. and 4 p.m. On platforms that are more "playful," such as TikTok and Instagram, the best days to post are any, and the best times to post are early morning and around 9 p.m.
It will depend on your business, however. Are you a service company that's likely to have potential clients seeking your services on a weekend? Consider posting early in the morning on weekends. Do you have a Sunday brunch menu that isn't common knowledge? Consider posting early morning on Sundays.
You just need to launch regular social media posts at varying days and times for several months before you can gain the insight you need to determine the best days and times to post on social.
What Should You Post?
Whichever social platform(s) you are using, adhere to the 80/20 rule, where 80% of your social posts consist of helpful tips, industry news, surveys, polls, entertaining information, and generally anything that is not sales. The other 20% can be dedicated to sales, promotions, rebates, featured products, etc.
Can I Sell My Products Through Social Media?
Yes! Many social platforms offer you the ability to sell products and create a virtual e-commerce storefront. Typically, your posts will link to the "store" landing page you've already set up, but there are more seamless options as well. The popular Square app, for instance, lets you paste a payment link directly into a social post. You can also connect your Shopify store with your Facebook and Instagram accounts.
Moreover, flash sales and exclusive offers can be an effective way to engage your social media audience and possibly increase your fan base. With campaign URLs specific to each post, you'll also be able to pinpoint which social campaigns result in the most sales.
How Can You Make Social Media Easier?
You should assign social media tasks to one person on staff who is in an administrative role or marketing role. That person should get suggestions from your customer service representatives (because the answers to frequently asked questions make some of the best social media posts!) and to any sales reps who can highlight product assets and company values that set you apart from the competition.
You can make social media easier by using a content calendar. We offer a free, customizable social media content calendar here or you can find others online just by searching for "free social media calendar." We also offer 5 Tips to Help Business Owners post on social media.
Use a social media scheduler to post items in batches rather than having to make time each day to post. This is especially helpful if you must manage more than one social media platform. However, you'll still want to post "natively" so you can share live events or last-minute, relevant news.
Still unsure about social media? Let's have a conversation.