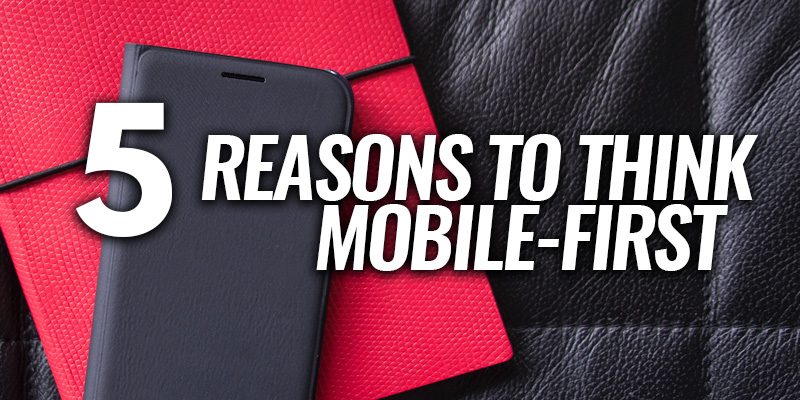 July 26, 2017
It wasn't too long ago that your website only required you to think about how it would display on desktop computers. In today's world, if you aren't thinking about mobile and tablet devices, as well, you are likely ignoring the majority of your visitors' preferred method of interacting with your web content. That's because as many as 60% of all internet searches now take place on mobile devices.
So, now is the time to start thinking about your website from a mobile-first view rather than the desktop-first mentality of yesterday. Simply put, thinking mobile-first means placing the emphasis on user experience on mobile devices, rather than having it be an afterthought to the desktop design.
Here are five reasons to think mobile-first. Continue reading →
As you well know, the world of Internet Marketing, including Search Engine Optimization (SEO) and Search Engine Marketing (SEM), is constantly evolving. With this in mind we've recently updated and improved our services. We've fine-tuned our offerings into 3 tiers of client programs that meet any budget that our clients have. We have also kept pricing very competitive to keep pace with the ever-changing market, and can confirm this after speaking with six firms in our local region. In some cases pricing for programs like the Blogging Manager have been reduced effective July 1, 2015. To better serve you, our customers, we've added several new features and services to our SEO/SEM suite, like: Continue reading →
Having just completed updating our company's AdWords certification last week by taking the "Search Advertising" exam, we expected to be Google AdWords certified through March 7, 2016. We were surprised to learn when we logged in this morning that we were no longer certified. We had received no notice of this certification suspension, and a brief search on the matter yielded no returns. Even the AdWords blog page and New AdWords features page were lacking information regarding what had happened.
With a little additional digging, we finally discovered the "AdWords Fundamentals" exam that was set to expire on March 7th next year was no longer valid, and needed to be retaken. But this wasn't the only hidden change, as the exam details portion now reflects a validity period of 12 months. Continue reading →