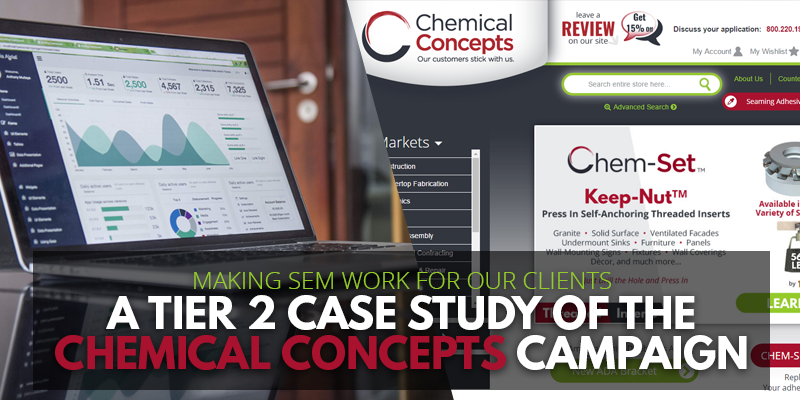 February 27, 2017
If you've ever sat down for one of our free website design or internet marketing consultations, you already know that we do things a bit differently here at Sharp Innovations. We want to understand your business inside and out, and we look to identify your goals, the target audience, potential hardships and more before we dive into your new website or internet marketing project.
In an effort to cater to the ever-changing digital landscape, we previously launched a three-tiered approach to our search engine optimization (SEO) efforts. While most clients fit into the Tier 1 program, some look for a more proactive approach that focuses on conversions, Return on Investment (ROI), Key Performance Indicators (KPI), accelerated content and more. This is why we launched our Tier 2 and Tier 3 SEO programs.
The team at Chemical Concepts put us to the test last February, and we're pleased to share the results of their ongoing Tier 2 SEO campaign. Here are some of the key metrics measured over the duration of the campaign:
There were 19% more user sessions in 2016-2017 when compared to 2015-2016.
Organic referrals were a driving force in that growth, as Chemical Concepts saw 28% more organic referrals.
You may be thinking, 'The extra traffic and referrals are great, but are they converting?' The answer is a resounding yes – to the tune of a 45% increase in goal conversions (those visitors filling out the contact form or placing an order)! This increase in goal conversions also accounted for a 35% increase in online invoiced sales.
Additional useful metrics that have improved as a direct result of the campaign are: Continue reading →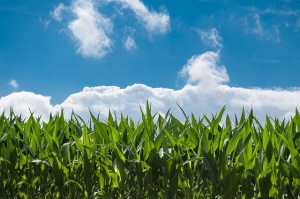 You've built and launched a beautiful website that has everything your customers could possibly want. With all the money, time, and effort you've put into the new site, a stream of new clients looking for your goods or services should be a given. The Field of Dreams quote, "If you build it, they will come" resonates in your mind as you wait for the leads to roll in. But several months pass, and although you've received a few hits and perhaps an inquiry or two, doubts start to trickle in… "Is this all I get for making such a big investment in a new website?"
Unfortunately, the scenario above is one we see all too often. And yes, a slow trickle of leads (if any at all) is likely all you will receive unless you get serious about internet marketing. You wouldn't open a shop down the street and not advertise, so why would you do the same with a website? Your website is your online presence much like a physical store is your offline one. Both need a targeted marketing strategy to help you reach new prospects and make more sales. Continue reading →
Having just completed updating our company's AdWords certification last week by taking the "Search Advertising" exam, we expected to be Google AdWords certified through March 7, 2016. We were surprised to learn when we logged in this morning that we were no longer certified. We had received no notice of this certification suspension, and a brief search on the matter yielded no returns. Even the AdWords blog page and New AdWords features page were lacking information regarding what had happened.
With a little additional digging, we finally discovered the "AdWords Fundamentals" exam that was set to expire on March 7th next year was no longer valid, and needed to be retaken. But this wasn't the only hidden change, as the exam details portion now reflects a validity period of 12 months. Continue reading →