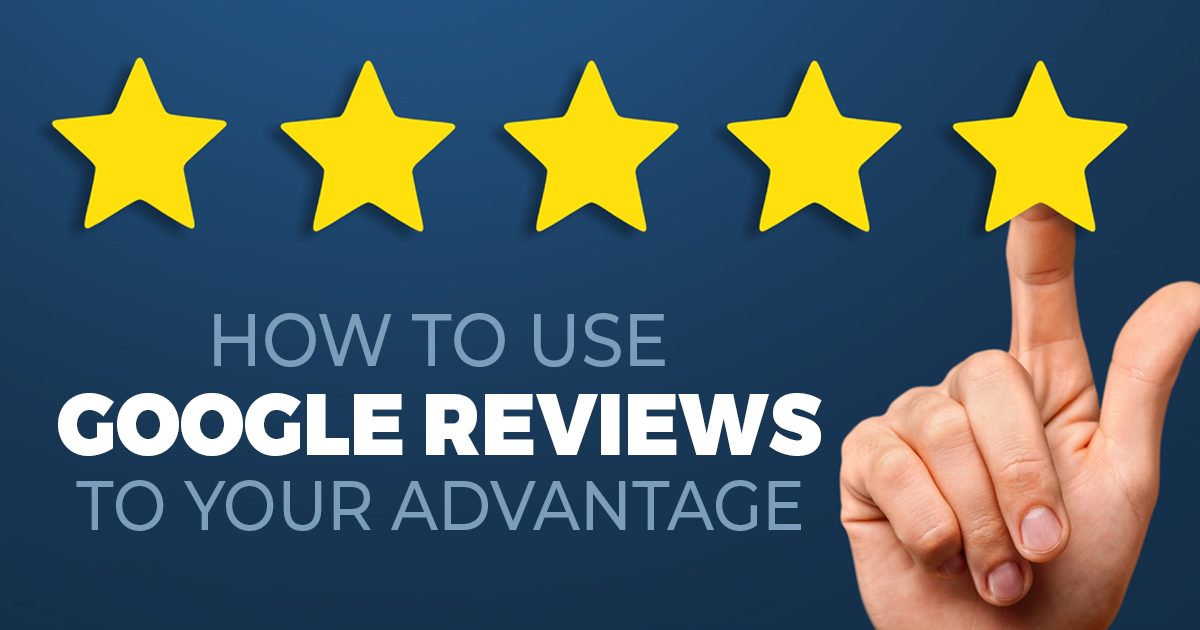 How to Use Google Reviews to Your Advantage

3

min read
April 15, 2020
A couple weeks back, Google temporarily halted publishing Google My Business reviews, replies, and new listings reportedly so that Google support staff, forced by the COVID-19 quarantine to work remotely, could dedicate efforts toward "reviewing new listings, claims, and verifications for critical health-related businesses." (Search Engine Journal)
Google has returned those features and we encourage every business owner to take advantage of them, most especially the GMB reviews. Google reviews can boost the trust customers, and Google, has in your business. You should encourage your customers to offer feedback through GMB reviews. They're a digital version of "word of mouth" recommendations, a friend telling a friend about the great service your company offers.
Resist a Lazy Response to Google Reviews
Be sure to thank those who post positive reviews and, whenever possible, make it apparent in your reply that you have carefully read their review. Don't offer a generic "thank you" or just a thumbs-up. Instead, reference something specific to their comments in your reply.
Here's an example:

You can see we were very thankful to receive Howard's 5-star review and his positive comments. When we thanked him, we were sure to mention his name and that we enjoyed working on his "new site," acknowledging that he mentioned his new website design.
Positive Negativity?
Don't think it's just the positive reviews that can boost trust in your company. It might seem contradictory, but negative reviews can offer you a chance to convey the integrity of your brand.
When you approach your reply to a negative review with sympathy and honesty, you present your company and brand in a positive light. If you ignore a negative review, you may appear apathetic. Being argumentative may appear petty.
Turn Negative Google Reviews into Positives
Negative Google reviews are an opportunity to validate a customer's concerns and, with a sincere apology, re-emphasize that your company or brand is dedicated to customer satisfaction. State that you strive to meet your customers' needs and then thank the reviewer for bringing the issue to your attention. Encourage them to discuss the situation offline and provide an email dedicated to customer support.
Here's an example: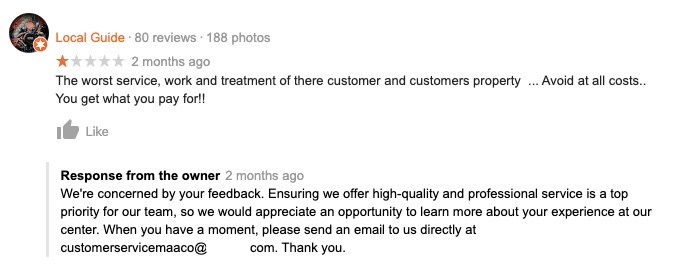 This company is using a negative review as an opportunity to learn more about its customer service processes and possibly expose weaknesses in that department or a need to better train its staff. The owner might find out this customer had expectations that no one could meet, but he doesn't assume the fault lies with the customer.
His response also tells others who might come upon this negative response that this company wants to make things right. Negative Google reviews are a chance to turn lemons into lemonade.
GMB Reviews for You
Now is a great time to take a look at the Google reviews your business has received. It's never too late to reply. Telling customers their feedback is appreciated is timeless. If you have questions about Google My Business and how it can help your company, give us a call! Or if you're interested in seeing how we can help you put your review acquisition process on autopilot, learn more about our Sharp Reviews reputation management solution!