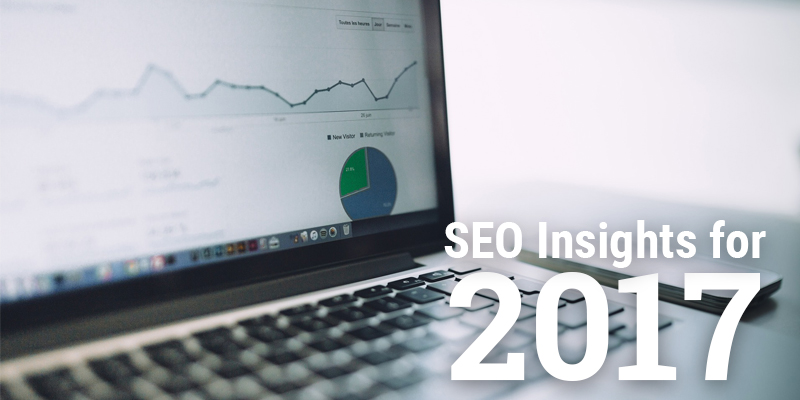 Top 3 SEO Insights You Need to Know for 2017

4

min read
October 28, 2016
Even if you know nothing about how search engines arrange the results when you conduct a search, you've probably at one time or other experienced results that are constantly in flux. As Google, Bing and other search engines work to provide you with the best match to your query, the search engines are constantly getting tweaked.
With many businesses now planning their budgets for 2017, we thought it would be helpful to show you the directions where the search engines are heading so you can reap the benefits of staying on top of things.
Even if you're already part of a Search Engine Optimization (SEO) program, you can still benefit by staying current on SEO trends. If your SEO program is with us, you can make sure your marketing objectives for next year align with what is trending and where we will likely be heading. If your SEO program is with another company, you can make sure they're on top of these trends, and if they're not, we'd be happy to discuss our different SEO packages with you.
So what should you look for in 2017? Here's what we expect to see as we wrap up 2016 and move on into the new year.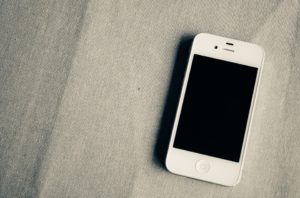 1. Think Mobile-First – Over the last few years, we've seen a growing emphasis on mobile searches. Now, with more than half of all searches taking place on a mobile device, it makes sense that the focus of SEO has shifted to this area. For restaurant owners, going mobile is absolutely vital, because approximately 72% of searches for food & beverage now happen on mobile devices.
Going beyond the emphasis being placed on mobile with mobile-friendly tags (now no longer displayed, but still received is the search benefit), accelerated mobile pages (AMP), or progressive web apps, Google announced this October that it will be creating a separate mobile index in the coming months. The new mobile index will then become the primary one that Google uses, and the desktop index will not be kept up-to-date as the mobile one. This means that when you're building or updating your website, your first emphasis should be on the mobile experience first.
2. Eliminate Interstitials – Interstitial is a word that you'll rarely use in conversation, but you encounter interstitials every day. They're those annoying pop-ups (think Forbes.com) you get before you land on whatever it is you were looking for. Particularly annoying on mobile devices, these pop-ups can cover-up the content that searchers are looking for and cause accidental clicks that lead the user elsewhere. A few examples Google provides that explain interstitials are –
Showing a popup that covers the main content, either immediately after the user navigates to a page from the search results, or while they are looking through the page.
Displaying a standalone interstitial that the user has to dismiss before accessing the main content.
Using a layout where the above-the-fold portion of the page appears similar to a standalone interstitial, but the original content has been inlined underneath the fold.
Google wants to eliminate this frustration for users, and the company will be launching a new algorithm in January that will demote pages who utilize this tactic.
3. Improve Page Speed – With the focus moving from desktop to mobile, page speed is even more important and will continue to be a key to performing well in the search results in 2017. This is why Google released an open source initiative known as the AMP project whose aim is to create lightweight webpages that load quickly. Almost instant load times are possible on mobile devices using this technology. Results that use AMP are becoming even more prevalent, and you've probably started to see these pop up in your mobile search results already. We expect to see this expanded even further as we move through 2017.
So ask yourself if your budget and objectives for your website match the internet marketing trends for 2017? If you don't believe that your plans line up with the evolving trends, and if you need help in planning to get maximum benefit from your website, we invite you to contact us for a free consultation. You can reach our team at 717-290-6760 or at support@sharpinnovations.com.