Brand Posting on Facebook

3

min read
September 3, 2013
You risk hurting your business by not taking advantage of social media. Not only are you missing an opportunity to connect with the people who spend a significant amount of their free time browsing Facebook, Twitter, or a number of other social outfits (which is a majority of them), but you are also jeopardizing SEO efforts with your website. Even if you don't realize it, social factors are becoming more and more tied into your Google, Bing, and Yahoo rankings, and by not having a presence you are unnecessarily harming your brand.
 If your brand is new to social media, or you are thinking about venturing into this new means of advertising, you should be aware that the one-size-fits-all approach with regard to brand posting is highly inadequate. Just like other advertising avenues, you need to understand your audience and the best way to connect with them.  Once you figure out what your audience is looking for, the rest is pretty simple if you follow these general rules regarding posting. Remember, the most important thing is to stay active, posting a minimum of once or twice a week.
Post content that is of interest to your audience

You'd be amazed how many brands are just posting for the sake of posting. These brands are easy to spot, as their entire wall resembles one big billboard. Don't get us wrong, you do want to drive sales and have related posts, but this needs to be balanced. You should typically strive for 85% useful content, and only about 15% of sales-oriented posts. How quickly do you hide ads on your Facebook page? Your fans will do the same to your page if this happens, and it will prevent them from staying engaged with your page as they will no longer see your updates.
Optimize the content for shares, likes, and comments
The news feed is prime real estate. Depending on how many other brands or friends a person has sharing content with them, your message may not even get seen. You can increase your chances of locking up a spot on the news feed by creating engaging content. The more likes, shares, or comments a post has, the more likely it is to be shown. This has a snowball effect, as Facebook also takes into account how often someone interacts with your page, as well as if their friends interact with the page also.
Ask for feedback, shares, or likes
If you've optimized the content for it, why not encourage the feedback? Asking questions or requesting shares or likes for your posts actually works! You can get creative with this as well. If you're asking an either/or question, have a response tied to the share, like, or comment buttons. For example, if your post is attributing a favorite flavor of ice-cream, you could say something like, "Our chocolate fanatics share this post, those who prefer vanilla like it, and if you prefer a different flavor, let us know in the comments."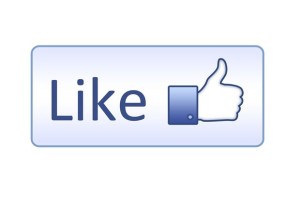 These are just a few of the many tips we could share with you when it comes to representing your brand on Facebook. If you have specific questions feel free to leave us a comment below, or reach out to us via our contact page. We also offer full-service  social media services for those who don't have time or interest in managing social media, but who understand its importance.