Are Outdated SEO Tactics Sinking Your Website?

5

min read
April 28, 2015
In the world of search engine optimization (SEO), things change quickly. What was helpful to improving site rankings just a few years ago—or even a few months ago—may not only be irrelevant today, they may actually be doing more harm than good. With Google reporting nearly 900 algorithm changes in just a single year (more than 2 per day), staying on top of these changes can become a time and resource-intensive ch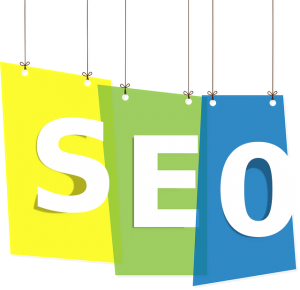 allenge.
Fortunately, only a handful of these hundreds of updates are major algorithmic changes that cause large fluctuations in the rankings and organic traffic. Some of the more well-known examplesof these large-scale changes include last month's "Mobilegeddon," or the much talked about "Penguin" and "Panda" updates that have continued to evolve and see frequent updates.
Given the constant state of change in the field of search optimization and search marketing, it's no wonder many companies turn to the professionals to ensure their site is performing as well or better than their competition. But how can you be sure your internet marketing specialists are staying on top of the search marketing trends and best practices? Following are some of the top things you'll want to be aware of if you're shopping for an SEO firm. You should consider this a list of "red flags." If your current search team is engaging in any of these practices, you may want to consider the team at Sharp Innovations, instead.
Not focusing on user experience – If you asked us to boil SEO down to its simplest form, it would be enhancing the user's experience with your website. Through numerous search improvements, Google Hangouts, and official blog publications, Google has made it abundantly clear you should not optimize for search engines. Instead, optimize it for your users. If you optimize for search engines, you run the risk of running into trouble down the road if the search algorithms change. If you optimize the site for real people, you'll almost always be safe.
Keywords are old news – There is a distinct difference in optimizing for a specific keyword, and optimizing a page for a key theme. Many SEO companies still focus on keyword rankings, even though a keyword variation or another idea within the targeted keyword theme may be the one that drives traffic and conversions. Keyword "stuffing" has been dead since Google's Panda update, and rather than employing thin content, be sure to cover a keyword theme from every relevant angle that your users may find helpful. If you want to cover the theme of "SEO" for example, you may also consider including these keywords within the themed page that users may have questions about:

Search Engine Optimization
SEO Services
SEO Tools
SEO Analysis
SEO Marketing
What is SEO?
Negative or Blackhat SEO
Keyword rankings are NOT the only factor – This comes as a big surprise to most people. You could rank #1 for all fifty of your targeted keywords, but if these don't drive conversions or sales, what good have they done? Your SEO company must be able to show increases in the areas you deem to be important. These goals may include:

Increased conversions
Increased referrals from search engines
Increased traffic to the website
Year-to-year improvement
"Top 10" agencies usually aren't – If you look in the footer of your SEO company and see a "Top 10," "Best SEO Company," "Rated the #1 SEO Agency," or similar badge from agencies you've never heard of, there's a reason for that. Compare these lists among others you may find on Google, and you'll quickly notice there's no consistency. If you actually go to these SEO rankings websites, you'll notice a place to submit your company, and disclaimers that read like the one below. Is this really a valid site to be providing performance awards?


Disclaimers like this are common among these "rankings" websites. "[P]ositions on 10 Best SEO's lists are granted to companies which have entered themselves through our fee-based submission form located on our website…"
"First page" promises are bogus – The truth is, anyone can be on the first page of Google search results. All you have to do it pay for a Google ad. But actually achieving first page results for non-paid ("organic") listings is much harder, and no agency—large or small—can make absolute guarantees regarding your ranking performance. If they do, it'll likely only be for very specific terms that they specify, for a limited period of time, or both. Things change too rapidly in search marketing for a reputable firm to make those kinds of guarantees.
Not diversifying – In order to do SEO properly, you should go beyond just optimization. Paid marketing, social media marketing, and organic search marketing all play into each other to amplify your internet marketing efforts. If a firm is only doing organic optimization, they're not doing all they can to help you achieve the best results.
Each business is different and requires a different strategy based on predetermined goals. Even so, every website should have great content, a top-notch user experience, and positive interaction signals such as high traffic, high engagement, and good bounce rates. If we've piqued your interest, we recommend a free consultation with our SEO team, to make sure your goals align with the efforts being put forth on your website.