Marketing Your Website

3

min read
June 18, 2015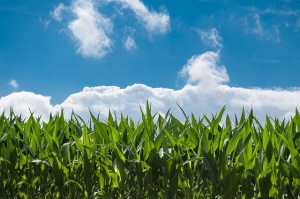 You've built and launched a beautiful website that has everything your customers could possibly want. With all the money, time, and effort you've put into the new site, a stream of new clients looking for your goods or services should be a given. The Field of Dreams quote, "If you build it, they will come" resonates in your mind as you wait for the leads to roll in. But several months pass, and although you've received a few hits and perhaps an inquiry or two, doubts start to trickle in… "Is this all I get for making such a big investment in a new website?"
Unfortunately, the scenario above is one we see all too often. And yes, a slow trickle of leads (if any at all) is likely all you will receive unless you get serious about internet marketing. You wouldn't open a shop down the street and not advertise, so why would you do the same with a website? Your website is your online presence much like a physical store is your offline one. Both need a targeted marketing strategy to help you reach new prospects and make more sales.
Just like traditional marketing can take many forms (print ads, billboards, radio, etc.), online advertising comes in many flavors to meet varying needs. There are three main categories of digital marketing, which we've outlined below. It's our goal to help you determine which type would best meet your needs, though we have found that you may want to consider a mix of all three to maximize your online exposure.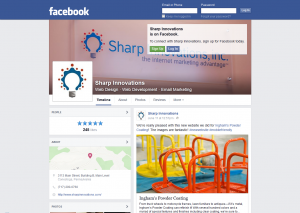 Owned Media
Anything you own or control that is unique to your brand is classified as "owned" media. Your website, blog, social media, videos, email marketing lists, and similar assets are all examples of owned media. Utilizing these resources is often the easiest way to expand your brand's presence, and they are often the sources from which your best leads will originate.
Earned Media
"Earned" media is best understood as an extension of your owned media. If you are successful in engaging your audience through owned media, you'll start to gain viral momentum and receive mentions, shares, reviews, recommendations, and more. Earned media takes time and effort to build, but has a long-term impact that can snowball. Engaging in search engine optimization (SEO) (how well you rank on search engines like Google), as well as blogging and social media, will help you accelerate your earned media impact, and can vastly improve your online visibility.
Paid Media
As its name implies, "paid" media is any form of promotional content you pay to have placed. These online advertising avenues include pay-per-click text ads, display and banner ads, rich media ads, retargeting ads, online classified ads, as well as social media ads on popular social networking websites like Facebook, Twitter, and LinkedIn.
Successful online marketing efforts typically adopt a mix of owned, earned and paid media. Just as you wouldn't put your entire offline advertising budget into a billboard ad, you wouldn't want to put all your efforts into just one online resource. While considering all three media types, you'll want to focus the majority of your budget on the avenues that are most relevant to your customers, and that help create both short and long-term success.
Whether assisting you in the development of an online marketing strategy for your business, or implementing a SEO, blogging, pay-per-click, or email marketing campaign, the team at Sharp Innovations can help. Simply call us at the number at the bottom of the page, or send us an email at sales@sharpinnovations.com. We look forward to helping you succeed online!