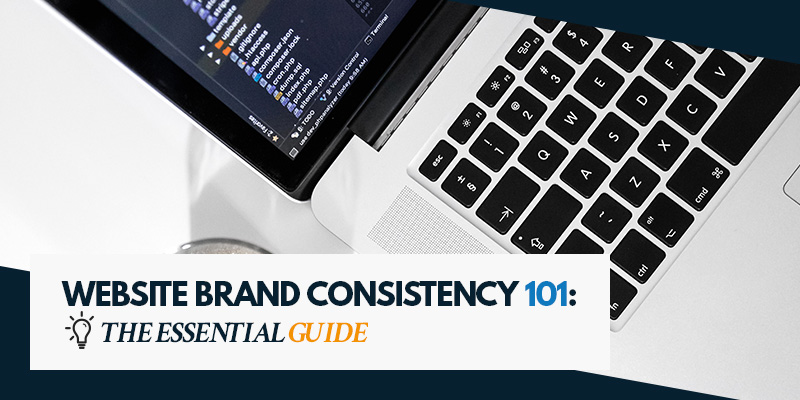 Website Brand Consistency 101: The Essential Guide

2

min read
February 19, 2019
Vital to any company's marketing efforts is a consistent, recognizable brand. Coca-Cola is identifiable through their font and red and white color scheme. The "golden arch" connects everyone's mind to McDonald's. Amazon's orange, curved arrow underline is recognizable without even seeing the website name. All of these are excellent examples of consistent brands, and they all incorporate aspects of their logo throughout their websites. You should, too!
Trust is one of the most important values to gain from your visitors. By utilizing your brand, you can bridge the trust they already have in your company across your website. This can result in a higher form submission rate and more user interactivity across the site. You want your visitors to feel confident in freely moving through your site without worry, and a consistent brand can help achieve that.
Brand consistency sets you apart from the competition. A scattered brand strategy makes it more difficult for audiences to connect your brand with a particular marketing style, whether that be online, a print ad, or a commercial. Setting a standard and sticking to it enhances your ability to associate yourself with your product or service. With a consistent and effective enough brand, you may even be able to get people thinking about your company through competitor's marketing efforts.
A consistent brand works on your behalf. By carrying out established brand standards, you can keep the user aware of what website they're on without having to specifically communicate it. Fonts, colors, and imagery throughout a website page will constantly remind visitors of whose site they're on. If you do any advertising, brand consistency allows you to instantly connect with visitors without them specifically looking at the ad for more than a moment online. If your brand is especially strong, you may not even need to display your logo to get people thinking about you.
Good marketing strategies are an invaluable piece to the successful company puzzle. By perpetuating your brand throughout your website and other marketing materials, you are taking advantage of the trust you've established with your customers to push your company into the next echelon of prosperity. We at Sharp Innovations are ready to help you get there! Start a conversation with us today to begin, or give us a call at 717-290-6760. We look forward to working with you!