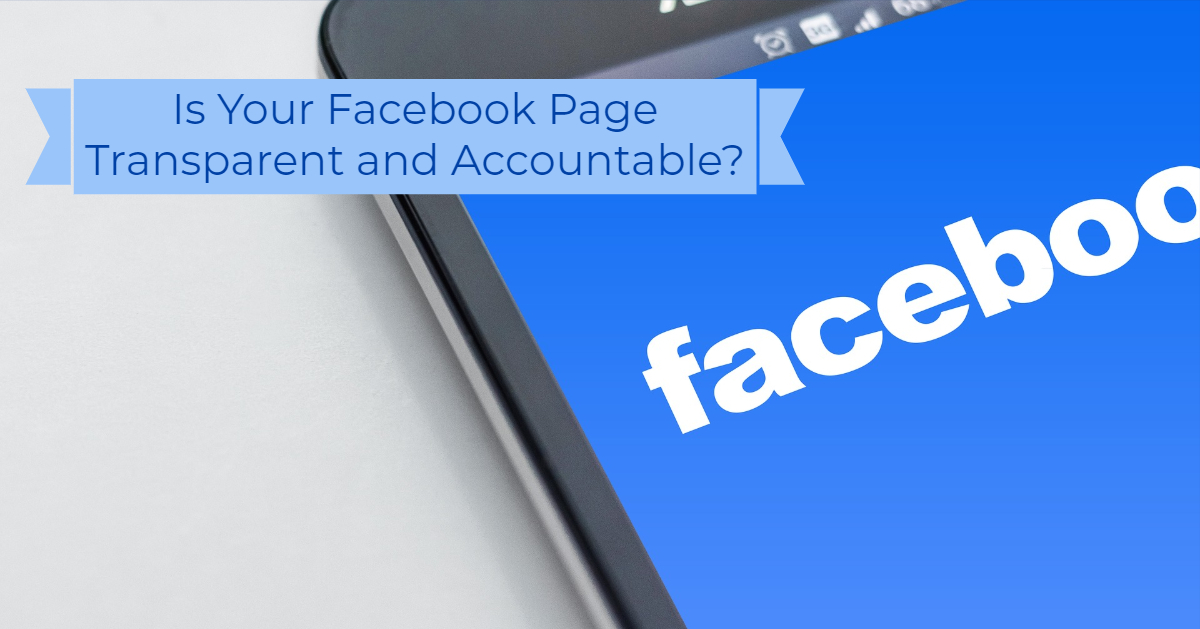 Is Your Facebook Page Transparent and Accountable?

2

min read
March 7, 2019
Facebook has become a central location for most business's advertising and marketing efforts. It's easy to use, simple to track visibility and progress, and most people spend at least an hour a day mindlessly scrolling through their news feed.
Recently, Facebook has been tightening their security in regards to what you can safely post. As a business, this is good news – you'll see less spam in your inbox and extra-rude comments on posts will be flagged more quickly. However, to keep your business safe and clean in the eyes of Facebook's crawlers, remember to follow these guidelines. Happy posting!
Keep it Quality
Facebook's most recent addition to its business administrative page is a "Page Quality" tab in the header. This tab is a catch-all location for people who manage business Pages to see how well their page adheres to Facebook's guidelines.
There are two sections to this page:
Content that has recently been removed due to community standard violations
Content flagged as "false news" by independent fact checkers
Facebook is becoming much more aggressive in removing hate speech, harassment, sexual content, and content praising people or groups banned from the site. The page quality tab will help you see what Facebook considers inappropriate content for future postings. Pages that repeatedly violate the community standards or post misleading content could be unpublished, or notice a reduction in visibility.
Copycats, Ye Be Warned
Facebook also recently updated its recidivism policy to create a stricter adherence to its community standards. While Facebook has always prohibited Pages that are too similar to previously blocked Pages from forming, the guidelines are becoming even more strict. Any Page that currently exists but too closely resembles a Page being unpublished may also be removed, even if that Page hasn't yet reached the threshold by which it can be removed on its own.
Think of this as your warning from Facebook to proceed with caution. Businesses already have to be careful on social media to not tarnish their reputation, and now Facebook is tightening their belt even more. On the bright side, however, these new guidelines make it much easier for reputable businesses to be seen on Facebook, since the spam accounts and Pages with inappropriate content will be fewer and farther between.
If you're looking for a way to break onto the social media scene, or need help with your digital marketing efforts, the team at Sharp Innovations is here to help! Start a conversation with us today to begin, or give us a call at 717-290-6760. We look forward to working with you!