Quality Content: Important for Humans and Robots Alike

3

min read
July 25, 2014
It's been said before, but content is still king when it comes to website visitor engagement and proper search engine optimization. No amount of flashy visuals, distracting animation, or trendy designs can save you from frequent page bounces if visitors to your site don't find meaningful content. But that's assuming you get visitors in the first place, which is largely determined by how you rank in search engines (hint: search engines are looking for good content, too).
Statistics show a correlation between stale, insufficient, or irrelevant content and poor search engine rankings, in addition to high bounce rates. Although search engines like Google may be thought of as rather "robotic" in their use of advanced algorithms to return results, their process is intentionally becoming more human-like every day. In fact, we know Google measures content quality and ranks it accordingly. With this knowledge, we can assume that things like spelling and grammar are metrics that it uses to formulate its rankings, since "correct" content is part of what could constitute "quality" content. In addition to grammar, "quality" can involve detail, timeliness, relevance and even volume. A recent survey featured on inbound.org indicates that rankings favor both quality and quantity:
Content rich sites generate 97% more links
Content that is greater than 1,500 words typically receive 68% more tweets and 22% more Facebook likes
90% of consumers find detailed content useful
Companies with an active blog receive 97% more leads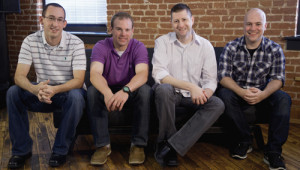 In a recent blog post, we discussed how "themes" have now replaced "keywords" as the preferred and more effective way to rank with search engines and drive traffic to your site. The lesson to be learned from this is that if Google can detect "spammy," awkward, stale, and forced content, and consider it less favorable than its natural, fresh, and themed counterparts, then content really is important! Which leads to the obvious: if Google's search algorithm can determine well written content, then why not provide it?
"The real wins come through content — powerful, eye-popping, mind-blowing, epic, killer, clickable, actionable, shareable, even edible content." –The Search Engine Journal."
Delivering answers to the most common questions users have as they visit your site is a good first order of business when developing good content. In particular, answering the "how and why do I need this product or service" are good areas in which to focus. Well written and up-to-date messaging can also make it easier for visitors to navigate your site, relate to you on a more personal and emotional level, and understand the value of your product or service. Here are a few more questions that well written content should seek to answer:
Why is your product or service valuable?
Is the language personal and relatable?
How does one benefit from your product or service?
What do others think about your product or service?
How varied and multi-dimensional is your product or service?
How does one go about using your product or service?
Sharp Innovations believes that quality is so important, we offer a full suite of content development services for each web design or redesign project we undertake. In addition, Sharp's in-house content team works directly with Search Engine Optimization clients to provide thoughtful, themed content in the form of SEO content writing and social media and blog management. Feel free to reach out to our team if you have questions or would like to know more about our services!