Sharp Innovations Acquires This Way Up! Marketing

1

min read
February 11, 2014
Since 1999, Sharp Innovations has help decision-makers in dozens of industries grow their businesses through the power of Internet marketing. With powerful design, creative content, full-service search engine optimization, and more recent additions like social media management and mobile device optimization, we've made it our mission to help our clients find success online and achieve a positive return on their investment.
As part of our ongoing commi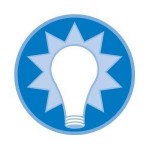 tment to providing out clients with the resources necessary to be successful, Sharp Innovations is pleased to announce that as of March 3rd, 2014, we will be acquiring "This Way Up! Marketing," a website development and Internet marketing firm based here in Lancaster, PA. With this acquisition, Sharp Innovations will be adding key members of the This Way Up! team to our staff, including Karl Diffenderfer, principal of This Way Up. Karl will become our new "Director of Innovation," providing a unique ability to identify new opportunities in the market to help you grow your business, as well as years of experience in videography that will allow us to offer new options for video creation. Along with Karl, we have also recently added both an additional project manager and an application developer to our team, to further aid in our ability to provide high value, full service web development, Internet marketing and related services to our broad range of clientele.
The addition of talent and resources from This Way Up! will enable us to provide both a depth and breadth of services beyond anything to-date in our 15 year history. If you have any questions about how this acquisition could benefit your company or organization, feel free to give us a call, or email us at support@sharpinnovations.com. We look forward to serving you in 2014 and beyond!