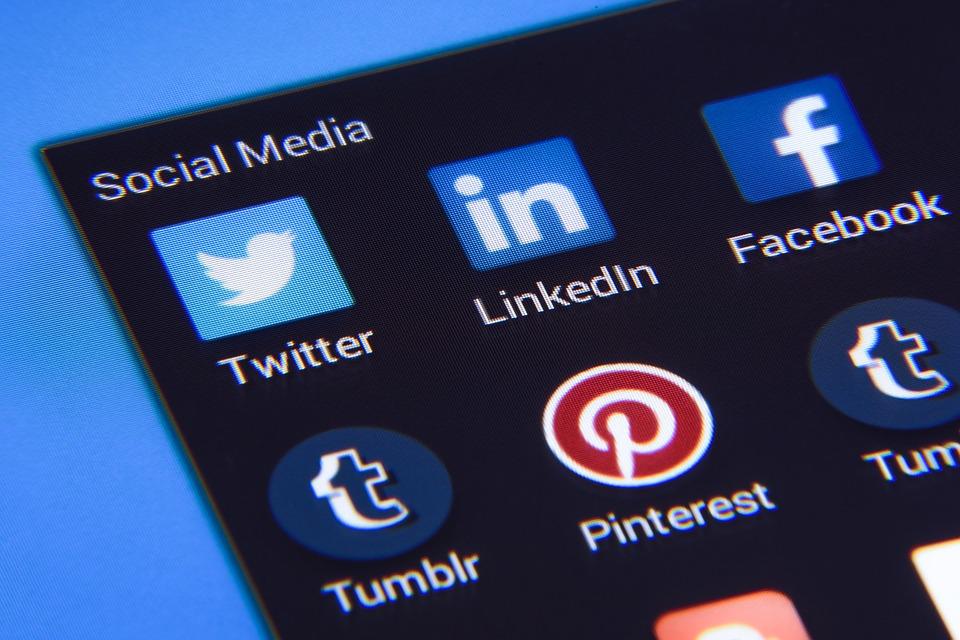 Riding the Wave of New Trends in Digital Marketing

5

min read
July 27, 2022
It's no secret that the digital marketing landscape is constantly evolving. As new technologies and platforms emerge, businesses must adapt their strategies to stay ahead of the curve. As a deeply dedicated company of internet specialists who provide the very best in digital marketing services, Sharp Innovations is devoted to forecasting the newest trends and helping our clients ride that wave to success. Here we will explore some of the latest trends in digital marketing and discuss how best to capitalize on them. Whether you're looking to improve your e-marketing efforts or simply develop a more effective long-term digital strategy, these tips can help you stay ahead of the competition!
A New Kind of Experience
Meta, or virtual and augmented online interactive experiences, has recently emerged as one of the hottest new trends in digital marketing, and it continues to offer greater functionality and promise for the future. With meta, businesses can create completely immersive experiences for their customers. If you're looking to get ahead of the competition, now may be the time to start dabbing your toes into the digital waters of marketing in the metaverse.
Target Customers with Email Campaigns
Targeted digital email campaigns remain a great way to stay ahead of the curve. They have been around since the advent of email, but these days they are much more sophisticated, with a far greater reach and much more efficient targeting. By using data and customer insights, you can create highly personalized campaigns that are more likely to resonate.
One of the advantages of working with a full-service digital marketing agency can include the creation and management of a coherent digital marketing strategy customized to each client's unique requirements. At Sharp Innovations, we have the ability to manage all aspects of a digital marketing campaign from start to finish, including email blasts and newsletter marketing campaigns.
Linked into LinkedIn
LinkedIn has slowly emerged as one of the most important social media platforms for businesses. Every month the number of active users on LinkedIn has been growing, making it an extremely useful network for B2B sales and interaction. More and more companies are using LinkedIn to connect with potential clients and customers. Creating a company page on LinkedIn is a great way to get started.
UX (User Experience) Above All
SEO is no longer the simple game it used to be. User experience is becoming increasingly important, sometimes even more so than plain SEO. In the past, businesses would merely focus on optimizing their website for search engines to rank higher in search results, however, newer search engine algorithms have rendered this limited strategy much less effective than before. Modern comprehensive and holistic digital marketing should focus less on old-school SEO tricks and more on maintaining an overall excellent user experience built on reliability and veracity.
Make a Digital Upskill Plan
There are more people in the marketplace with digital skills than ever. As businesses move more and more of their operations online, they need employees who are skilled in digital marketing. To stay relevant, businesses should have digital upskill plans in place for their employees. This will help to ensure that your workforce is prepared for the future.
The technical ability and talent to tweak and edit a client's website and social media properties in response to changing market demands, on the fly, is one major benefit to be had by retaining the services of a full-service digital marketing agency like Sharp. If you don't have the ability to completely digitally upskill your workforce, working with an agency can help fill this gap. But it's best to have the talent you need to manage your digital marketing at your fingertips: the internet moves fast, and so does the attention of online browsers and searchers,
Social Media is Key
Facebook remains one of the most popular social media platforms, despite recent privacy scandals. More than two billion people use Facebook every month, making it a powerful tool for reaching potential customers. Businesses should consider Facebook advertising as an integral part of their digital marketing strategy. The same can be said for Twitter, Linked In, Pinterest, and any number of other active social media sites. Wherever people gather on the internet is where you want your digital advertising to land and take root, Sharp can help you manage that.
Become Mobile Friendly
It's no secret that mobile is taking over the world. More and more people are using their phones and tablets to access the internet. This means that it's more important than ever for businesses to have a mobile-friendly website. If your website is not designed for mobile devices, you could be missing out on a lot of potential customers. Make it your priority to keep your website is responsive and easy to use on all devices.
One Final Note
It's all too easy to be sidetracked by new digital gadgets. Marketers enjoy being on the cutting edge of new technologies and platforms. However, the fact is that most company growth still comes from the digital marketer's basic toolbox of best practices. Never abandon your faith in the basics. Optimizing your base digital execution may also provide a better return on investment than randomly experimenting with every new trick or tool that comes along.
By keeping up with the latest trends in digital marketing, you can ensure that your business is always ahead of the curve. Don't fall behind – start capitalizing on new trends today! If you don't start understanding and experimenting with new digital marketing strategies, you'll quickly find yourself being left in the dust by your competition.
At Sharp Innovations, we are always up-to-date on the latest digital marketing trends. We offer a full range of e-marketing services, from email marketing campaigns to social media management. Digital marketing is always changing, so it's important to work with a company that can adapt quickly to the latest trends. If you have any questions or want to learn more about how Sharp Innovations can help your business get ahead in the digital marketing sphere, contact us today. We're always happy to help!