Yahoo! chronicles another year of "searching"

2

min read
December 5, 2012
Each December Yahoo! compiles and organizes its "most searched" words of the year. These are usually representative of a year's worth of trends, viral web sensations, and popular cultural anomalies. It can also imply what people are thinking about, talking about, and concerned about.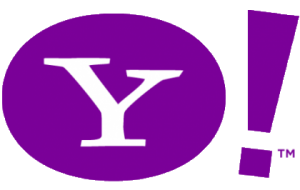 We can be encouraged that the top two searches for this year were NOT celebrities! With that said, and not counting their "overall" list, Yahoo! felt obligated to categorize its searches into "Female celebrities," "Male celebrities," and "Reality TV Celebrities." The Kardashian clan mastered the latter, with family members claiming slots 1 ,2, 5, and 9 , respectively.  Don't worry though, Honey Boo Boo registered a solid third on the list. Justin Bieber logged the most esteemed spot on the Male Celebrity list and Kim Kardashian, Kate Upton, and Lindsay Lohan were the three most searched Female Celebrities.
As for the top "Overall" 2012 searches, the very civic Yahoo! users searched "Election" the most this calendar year. In the same vein, "Political polls" came in at number eight. It's no surprise that in an election year politically related searches enjoy more keyboard mileage, but this statistic is encouraging in light of the charge that Americans are politically apathetic. Without knowing exactly how productive any given search is, it seems responsible to presume that most searchers sought to be more informed this election season. Another quadrennial (every four years) favorite for 2012 was "Olympics," which grabbed the number seven spot on the list. The other non-celebrity top 10 search in 2012 was "iPhone5," which was second. Could it be that a large sum of iPhone5 searches were made while standing idle in huge lines waiting to buy said iPhone5's?
It's true that many Americans put a lot of stock in celebrity goings-on, but this year's Yahoo! top searches report can also be seen through a more optimistic lens. Substantive searches like "Election," "Political polls," and "Olympics," indicate a measure of patriotism, and shows a continued use of online search for matters both trivial and meaningful alike. We expect 2013 will yield search use that is no less interesting or wide-ranging.