How to Choose the Best SEO Company

5

min read
March 26, 2021
We get it. You are simply looking to improve your rankings in Google and want to pass that responsibility off to the experts in their field.
Before you trust your valuable brand to just any company, we've compiled a list of common mistakes business owners make when selecting a digital marketing firm to handle their organic search optimization efforts.
By helping you filter all the noise, you'll be left with a list of only those firms that meet the standards required to help you successfully improve your search rankings.
Red Flags When Choosing an SEO Company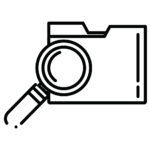 1. No Case Studies or Referrals – If the company you're considering cannot at least provide case studies of past work with clients, or work recently done, don't partner with it. Google the company's name and read reviews from past clients. Ask the company for some clients who may provide referrals on its behalf. This extra step can save you several months of headaches as you contract with an unscrupulous vendor. BONUS: Avoid SEO companies with unrecognized "top 10 SEO" badges. Often these rankings are paid-for inclusion, so those companies are already starting off by being disingenuous.
2. Guarantees – A common red flag in the organic search industry is marketing "experts" who guarantee page one rankings. If you have a highly competitive term like "insurance" that you need to rank on page one, the likelihood of your local firm outperforming large national brands with massive marketing budgets is near zero. So how can that SEO company guarantee page one rankings? Often, you'll find they consider any term ranking on page one as fulfilling their guarantee. This can be achieved with your business name or even some obscure, long-tail keyword that potential clients may never look for such as, "tsunami insurance in Lancaster". You've technically received your guaranteed page one listing, but what benefit does that have to your business?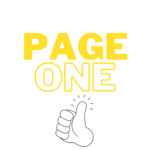 3. The SEO Quick Fix – Organic optimization can be quick, but often it takes a few months to ramp up. Each industry is unique. A trustworthy SEO company will inform you of this right at the start. Depending on how competitive the market is and how well your competitors are doing, you may see success in the first quarter of your optimization program, or you may be waiting several months before traffic and referrals start flowing steadily. For most industries, we recommend a 3–6-month timeframe to get a good gauge of how your organic optimization program is performing. For those in a more competitive space, this can stretch to even a year.
Google's own Senior Webmaster Trends Analyst, John Mueller, echoes this:
"Even if you make big changes with the design and the functionality, and you add new features and things, I would definitely expect that to take multiple months, maybe half a year, maybe longer, for that to be reflected in search because it is something that really needs to be re-evaluated by the systems overall."

"Low-quality pages tend to be recrawled much less frequently by Googlebot – it is not unusual for six months to go by between Googlebot crawls on low-quality pages or sections of a site. So it can take an incredibly long time for Google to recrawl and then reevaluate those pages for ranking purposes."
4. The Hands-Off Approach – If you're genuinely interested in getting the best performance out of your organic SEO program, there will need to be active participation between you and/or your team, and the firm you hire. Think of the SEO company as an extension of your marketing team. Providing up-to-date information on your business, any upcoming promotions, news, or events, and other information is vital to ensure content on the website reflects what is occurring in your business. Content needs to be reviewed for accuracy and relevancy to your markets, your clients/customers, and your business. Because organic SEO takes time, any sales or promotions need to be planned at least 3 months in advance so you can get those details crawled and indexed well ahead of time. You don't want to wait until spring to plan your spring promotions; you should have those planned in winter or even before!
5. Be Aware of Black Hats – Black hat SEO is an industry term for techniques and practices that aren't approved by the search engines that rank your content. Firms that employ these types of techniques often don't advertise that they are a black hat firm, so there are some warning signs for you to watch out for. Some common things that should set off alarms include:
Not asking you for access to your site, analytics & webmaster tools access, any logins for social accounts, or any potential target keyword ideas to get started.
They have a "secret" or "proprietary" methodology.
Your business ranking or site traffic start off fast but start to drop rapidly after a few weeks or months.
They purchase links or participate in link schemes.
They keyword stuff or over-optimize content or anchor text.

Content should be written for your users, not for search engines!
If you need a trustworthy firm that consistently delivers results for clients on their organic SEO programs, we'd be happy to discuss recommendations for you and your business. Get started with a free consultation today.