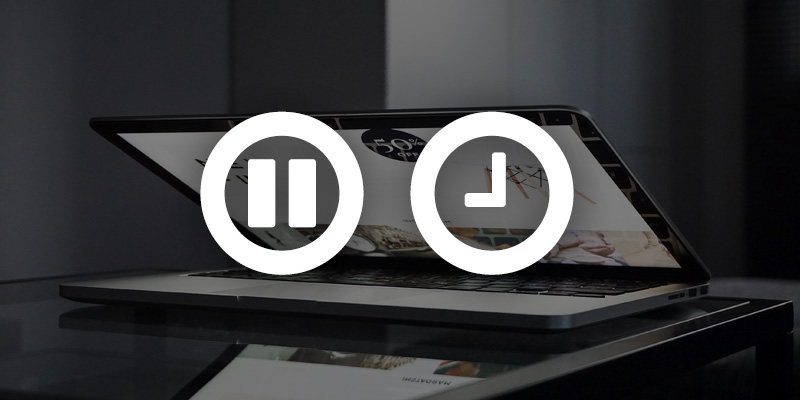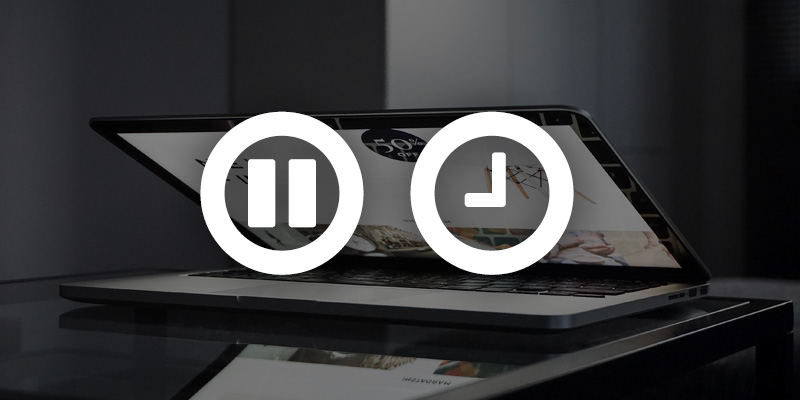 You Won't Believe the 5 Things That are Slowing Down Your New Website or Redesign Project

4

min read
October 21, 2015
A request for a quick project turnaround is not unusual for clients who are in the process of building a new website. The excitement and anticipation of a website that is more user-friendly, aesthetically appealing, and new can create a desire to push the web design process along at a record pace.
How can you achieve the quickest turn-around on your new website project? We wanted to offer a few tips we've found helpful over the years that we've gathered since we started back in 1999. Keeping these tips in mind will ensure there are no speed-bumps in the process, and will keep the project moving along as quickly as possible.
Assign Your Own Project Manager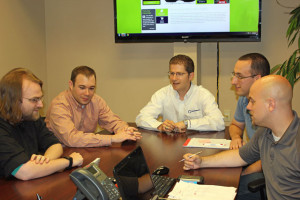 Give one member of your team the job of being your team's point person for the project. You may make decisions collectively, but only one person should communicate or be the go-between for your company and the firm you hired.  You have probably heard of the phase "too many cooks in the kitchen." When too many people try to be involved from a communication standpoint there is bound to be confusion, and this confusion means valuable time is lost. Allow one dependable team member the job of communicating revisions, questions and opinions collected from your group.
Trust Your Designer
Chances are you've researched the firm you are considering working with prior to hiring them.  You may have several referrals from previous mutual clients. Today, almost all web design firms have their portfolios viewable through their website for you to browse. You will likely only work with a firm if you feel their portfolio is up to par with what you envision for your own website.
Remember that you are paying to have your website developed by professionals. Trust the experience and expertise of those professionals, as they've been in the industry and have built hundreds of websites before. Going back to the theme of "too many cooks in the kitchen," we recommend resisting the urge to consult with too many people about the design of your website. Relatives and friends may insist they can help but if they aren't actively working in the industry, they might just be holding you back.
Set Small Goals, Reach Them
Creating a new website can be a daunting task. You may be unsure about where to begin. We recommend taking a large project and breaking it into several smaller manageable tasks. Sharp Innovations has designed a process that accomplishes this idea. There are limited areas of the project where you (the client) will be needed to provided information and feedback; however, these areas are vital to the overall project. We like to tackle approval for design and gather content before we move to any kind of production related tasks. Breaking the project down can create a more manageable task list and allow for goal setting that is attainable.
Avoid Project Interruptions
There are several reasons why your website project can slow down or even come to a screeching halt; lack of personnel, leadership changes in the company, an expansion of services or products. Despite these unforeseen circumstances, dedicating a few hours each week to completing your website will keep the process moving along.
Be Responsive and Decisive
The best piece of advice to finishing your website on schedule is to be responsive! As project managers we appreciate it when a client tells us when they are having an exceptionally busy week and to reach out at a later time that's more convenient. Knowing the best time to reach your team is the key in making progress.  Any good marketing firm will work with your schedule and availability.
We've seen a lot of business owners struggle with being decisive. Whether you have too many opinions in your ear or you just aren't sure what you want, no decision equals no progress. At Sharp Innovations, we recommend building your website for your customers and target audience rather than yourself. A good sales person will ask a lot of good questions about your current website prior to trying to sell you a new one. Your pains, expectations and opportunities will help us to outline a good solution for your redesign or new website. Remember these conversations and allow them to guide you as you move into making decisions about the design, content and functionality of your website.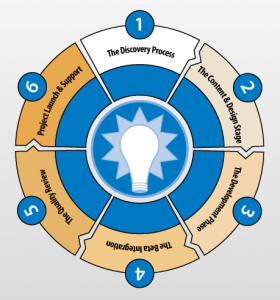 So what do you think? Are you surprised to learn the main factors that slow down a project?  Maybe you are surprised to find your team is stuck in a rut for one or some of the reasons above.
If you are ready for your website to be done Now – begin to implement the pointers above and see how quickly you move through the steps toward a completed website.  Talk to the Sharp Innovations team today about our easy to follow 6 Step Internet Marketing Action Plan.