What is Website Accessibility and the WCAG? [Answered]

6

min read
September 20, 2021
We believe everyone should have equal opportunity! The Department of Justice (DOJ) published the Americans with Disabilities Act (ADA) Standards for Accessible Design in September 2010. These standards state that all electronic and information technology must be accessible to people
with disabilities.

(https://interactiveaccessibility.com/services/ada-compliance)
What & Why? The ADA and Your Website
The Americans with Disabilities Act requirements are for commercial and public organizations that offer public accommodations. The internet & websites are categorized into this expectation and therefore must also meet these regulations. The Department of Justice is still defining and refining ADA expectations. However, website designers are encouraged to take the initiative to meet current guidelines and use the WCAG 2.0 level AA as a baseline.
Moreover, providing people with disabilities access to information on the internet is the right thing to do.
What is WCAG Compliance?
The World Wide Web Consortium (W3C) sets the main international standards for the World Wide Web and its accessibility. W3C created the Web Content Accessibility Guidelines (WCAG 2.0 & 2.1) which are international. The Section 508 guidlines map to WCAG 2.0 and requires specific techniques for compliance.

(https://interactiveaccessibility.com/services/wcag-20-compliance)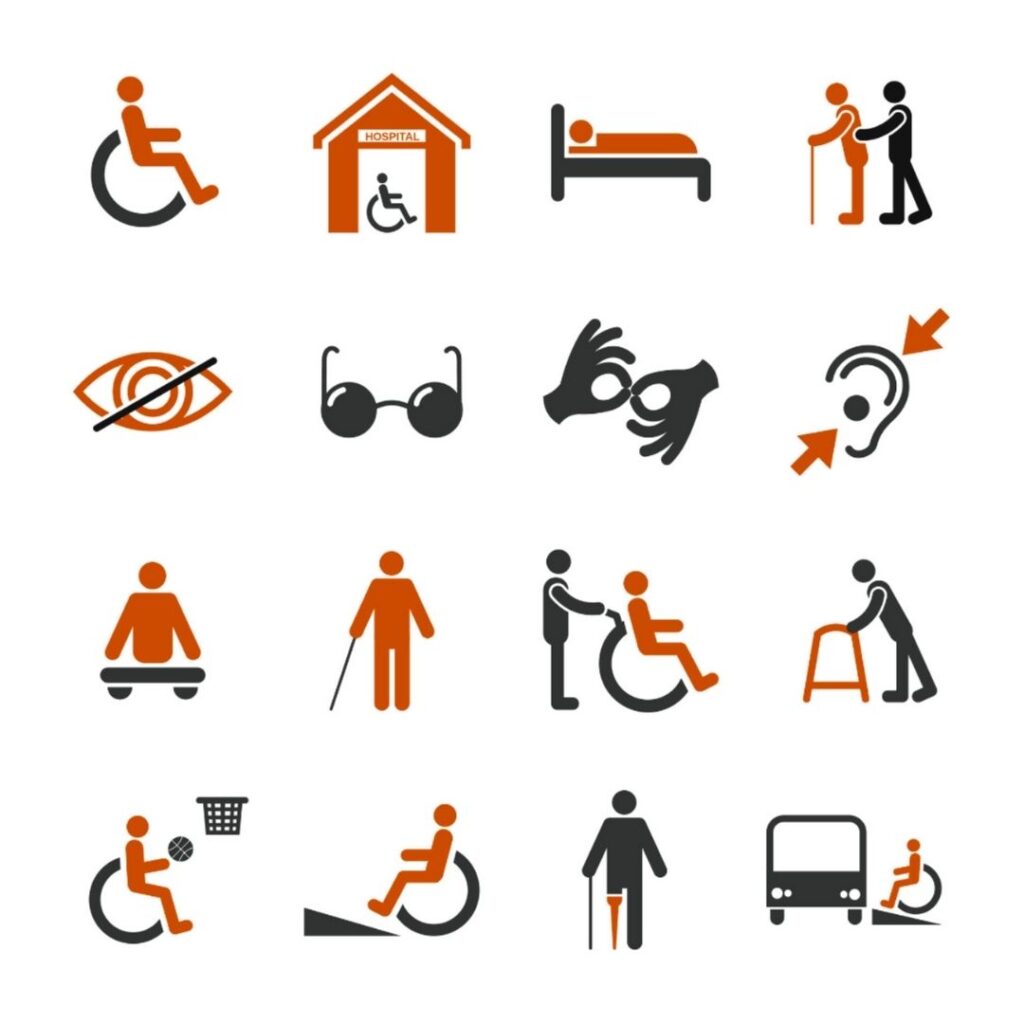 The guidelines for compliance are mostly technical in nature, but also require some simpler content improvements, and overlap a bit of the visual design as well. An example that hits all of these would be to "Make images and video more accessible by adding audio descriptions to images, including the narration of changes in setting, gesturing, and other details. In addition, add text captions for the deaf."
The majority of those changes are simple enough to do, even though they may be tedious. It requires you to be detail-oriented and not overlook anything important. There are some challenges of implementations for requirements like, "Color contrast ratio: All text must have a color contrast ratio of 4.5:1 against its background," depending on the color branding of your site. The challenge is that many colors could fail the contrast amount, making it hard to read. Yet, if we change the color, we break the visual aesthetics and risk diluting the brand.
Sharp designers can work with you to find the balance. We can help your site meet ADA requirements, while best launching your vision for your new site.
Further Back: 508 Compliance
The US Rehabilitation Act of 1973 was amended in 1986 and again in 1998 to include all information technology, including computer hardware, software and documentation. These amendments also created enforcement measures to mandate compliance for websites, documents, and applications developed with US Federal funding or for US government agencies. These amendments are known as Section 508 and they dictate specific accommodations for various types of content. The "Section 508 refresh" or Section 255 Standards Refresh updates the requirements. A final rule with more details about the standards is expected in the fall of 2012 and codified into law in 2013.

(https://interactiveaccessibility.com/services/508-compliance)
With Section 508 defined, the US Government also requires that government websites (or any sites developed for federal use or using federal funding) must comply as well. This has translated to state-level agencies and top corporations choosing to honor it. Since January of 2017, Section 508 has adopted the WCAG 2.0 level AA requirements, so their expectations now align.
ADA Creates Better SEO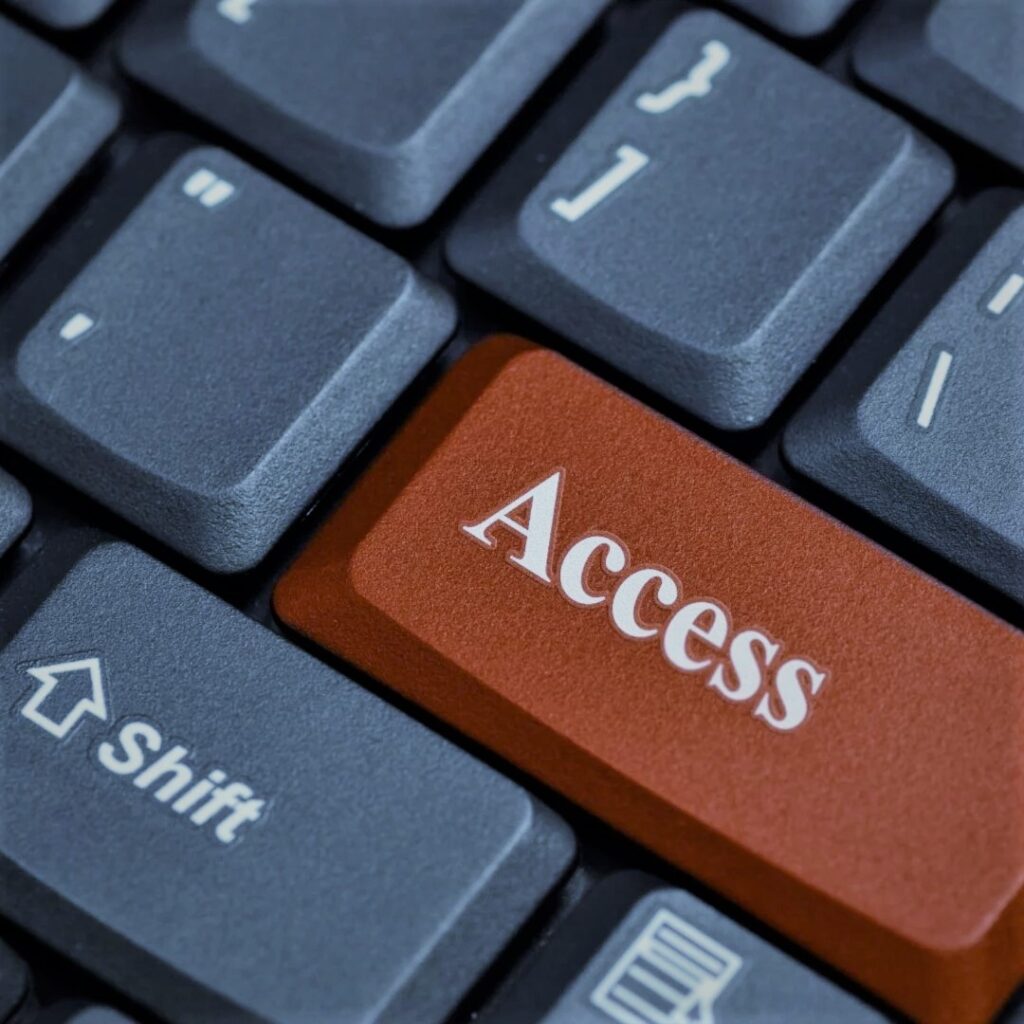 Some are skeptical that any difference in search engine optimization exists, but that's often because of not fully understanding how SEO is scored. Like most things, the improvement in accessibility does not inherently get Google or other search engines to acknowledge your site is better. But search engines will recognize the improved quality of an ADA-compliant site.
The big picture is this: The ADA focuses on addressing content readability. This is done at a technical level with tagging elements so that browsers and screen readers know how to interpret information on a site page. Also, image context can be improved via the use of alt tagging and descriptions. An expectation of ADA is to use descriptive links so that readers can understand the link's context by text alone. In other words, goodbye to links that only say, "click here," because they lack context.
ADA and the Law
So, the technically correct legal answer is to make it so that everyone, including persons with disabilities, can enjoy the "full and equal" use of your website; they can access content, navigate your website successfully, engage with different elements, etc.
Restated, generally, we have to make sure our websites provide for meaningful access and effective communication to those with disabilities.

(https://krisrivenburgh.medium.com/the-ada-checklist-website-compliance-guidelines-for-2019-in-plain-english-123c1d58fad9)
Regarding legal expectations, consult a lawyer who is knowledgeable about website accessibility. However, if you consistently work on and improve your site's ADA experience in good faith, there should be no shortcomings to note. Most likely, if a claim were to come against you, you would be given a set amount of time to address the issues before having to face a lawsuit. Demand letters often make note of this.
Can't I Just Install a Plugin?
There are also many 'quick-fix' solutions out there that provide accessibility widgets and overlays that claim to secure ADA compliance, and companies claiming state-of-the-art solutions implementing AI and machine learning to automate accessibility. These services should be approached with caution. They will rarely ever make your site accessible as web accessibility as they act as more of a supplementary tool that should be used alongside more sophisticated and thorough solutions. Accessibility is not a one-off task; it will be an ongoing project and will always require constant reviews and manual checks. It's best to find an auditing solution that can scan your site for issues, but also encourages manual reviews.

(https://monsido.com/blog/receiving-ada-web-accessibility-demand-letter)
So, what's next?
Contact us and we'll run an audit on your site to correct any ADA, WCAG, and Section 508 errors. This service will keep your site from overlooking small details that are missed as your site content changes and evolve over time.
That said, if your site does not update frequently, you can likely perform an audit every few years and be 100% in compliance. However, if your site is updated regularly, it's likely that there are details overlooked and little gotchas here and there that could be in violation of the WCAG requirements.
Alleviate the worry. Schedule a consultation today to learn how Sharp can audit your site for accessibility concerns on an ongoing basis.