How To Promote My New Website (3 Easy, Must-Do Actions)

4

min read
October 19, 2021
No matter how much money you've spent on launching a new website, don't expect it to be noticed without at least a little effort in promoting it.
By capitalizing on your email, engaging employees, and embracing search engine optimization, you can better ensure that your new site gets seen. While these simple actions are a priority, there are additional ways to get your new website noticed. With a free consultation, we can dive into website promotion in more detail.
Read further for details and the must-do list for How to Promote My New Website:
Hype Your New Site with Email and Social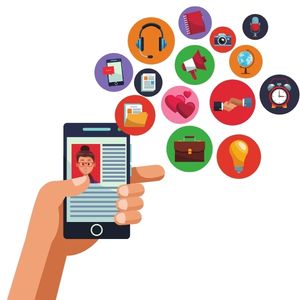 Prior to your new site going live, and preferably weeks beforehand, use email blasts and your company newsletter to announce that it's in the works. Hint at some of the new features it will have that will help your clients/customers find what they're looking for and pique their curiosity.
Unsure of the launch date? That's OK. Let them know it's soon coming and encourage them to stay tuned for updates. There's no doubt that email blasts can help maintain and grow your business. (80% of professionals surveyed by Constant Contact say email marketing drives customer acquisition and retention.) Lasso its power to promote your new site!
Don't forget to also use social media platforms, LinkedIn, Facebook, Instagram, etc., to create excitement and curiosity around your "new look." Make a big splash when it's live. Consider pairing the launch of your new site with a special promotion that thanks existing customers for their loyalty and provides a 10% discount on referrals to your new site. (We can help set up referrer tracking!)
Get Employees on Board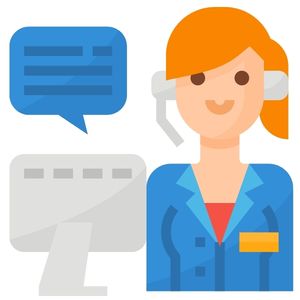 Invite your employees to share input on the new site and really listen to their input, ideally while it's still in the beta stage. If you have customer service representatives, encourage them to use the site at least once a week with the user's view in mind.
Your service reps have their hands on the pulse of customer satisfaction, sometimes more than anyone else in your business. They might find pertinent features or information that are missing from the new website. You can nip that in the bud at first mention.
Promote your website address in the signature of all staff emails. Consider including a short message, such as "Check out our new look" before you list the URL and link. Adjust the signature eventually to only include the site link.
Encourage customer-facing staff to mention the new site while engaging in sales conversations.
Lastly, see if any employees might be interested in blogging about your company's assets…which brings us to the next step in how to promote a new website.
SEO and Content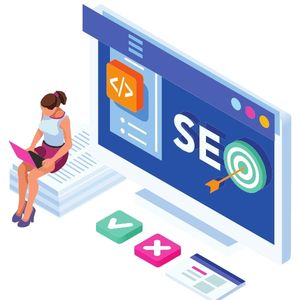 Post content, more content, and then more. Search engines appreciate (and typically reward) sites that add new information. However, it must be relevant content that helps site visitors and engages them. Use keywords on your service pages. Position your company as the expert in the industry through published blog articles and resources that offer solutions and beneficial information for your customers. Proper search engine optimization is worth the investment. Read: The Real Cost of Search Engine Optimization (SEO).
You can recycle information from these resources to create press releases, social media posts, or videos that encourage viewers to link back to your site for more details.
Curious to know what keywords are pertinent to your business and your audience? There are tools online to help you discover them. On-site and off-site SEO should be a priority in your marketing strategy and they can be especially helpful in helping to get your new website to rank higher on Google and other search engines.
Want to ensure best steps in launching and promoting a new website? Let's talk!