Spring Clean Your Website Using These 6 Tips

9

min read
April 20, 2021
As we move into a new season in 2021, now is a good time for a thorough review of your website. Here are some quick tips to get started. If you decide you need help updating your website, schedule a free consultation with us! We love helping businesses in Lancaster and its surrounding areas keep their online presence fresh!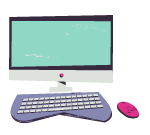 If your website is built on any kind of framework, be it a CMS like WordPress or a JavaScript framework like React or Vue, it is important to keep your website on the current versions of those frameworks. Developers are constantly revising and patching their frameworks when security vulnerabilities and other bugs are found. This could be the single most important step in keeping your website secure.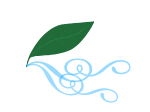 Your customers, as well as most search engines, love fresh content. Take the time to review your pages. Is your information all up to date? Check all the images as well to make sure you don't have outdated photos. Is your website showing products you no longer sell or office photos that are no longer relevant?
Does your website have a blog? When was the last time you made a new blog post? Again, fresh content will help keep customers engaged with your business. A blog is a great way to offer "free resources" for your customers, with relevant articles and information. If those resources aren't updated consistently, your customers won't consider your site a reliable source for relevant information.
If you have a team page that shows your staff, make sure the staff listings and photos are all current and do not show employees who have left your company.
If your website is eCommerce, consider a spring promotion (such as a 10% discount, or free shipping) to drive up some sales for the new season.
Another area of content you might want to review is mobile – meaning how does your content look on a phone or tablet? Mobile devices account for a significant portion of web traffic, so make sure users can navigate and access all your content easily.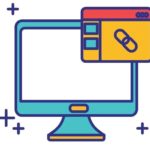 Check all your links. Make sure that no links get the dreaded 404 Page Not Found error. Customers that can't find things and get errors like this aren't likely to stick around your website for long. Also, make sure that pages aren't showing any error messages from your server; this can also detract customers from continuing to explore your website.
There are tools available online, such as Screaming Frog SEO Crawler, that can help larger websites look for broken links.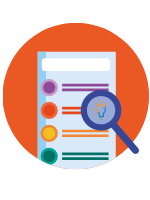 Jumping on to Google and looking up your website will give you a good gauge as to whether your website is still friendly to search engines. Try different keywords and phrases related to your business and see where you rank. If you have a Google Analytics account to track your website traffic, check to see how your website is performing. (Also make sure that analytics is tracking the KPIs you need to measure.)
If you're not happy with your website's rank, let's get a conversation started. We can help improve organic SEO and give your site a better chance at showing up in search.
What about other search platforms, such as social media spaces like Facebook or YouTube? Are you engaged with customers there as well? Attention to social media in 2021 is very important to get your customers' attention.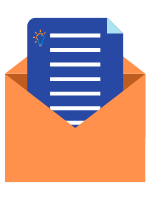 Check all your forms to make sure they are working. If you have a "Contact Us" form – fill it out and send it. Does it go to the right recipient or department? Are the required fields working as needed (i.e., if name and address are required, try sending through a test without them to make sure it's asking the users for the required information).
If your forms are being sent to a third party – we suggest a test to make sure that they're working, as third-party systems change their APIs frequently. Example: If you have a newsletter signup that is a system like Constant Contact, do a test with a new email address to make sure that Constant Contact is receiving your new customers' email addresses.
Accessibility & Website ADA Compliance
One of the more overlooked aspects of websites is Accessibility and ADA Compliance. There are guidelines to help keep your website accessible to users with various disabilities. These guidelines cover such items as screen readers for people with visual disabilities, color contrasts for color blindness, proper labels, keyboard usages, etc.
There are multiple tools available to check your website. W3 (The World Wide Web Consortium) has a helpful guide at https://www.w3.org/WAI/tips/ to get started.
Making sure your website is working at its best can keep your customers coming back. (And all these things make search engines happy!)
Sharp Innovations offers services to help with any items that need attention. Contact us today for a free consultation to help with your website spring cleaning!