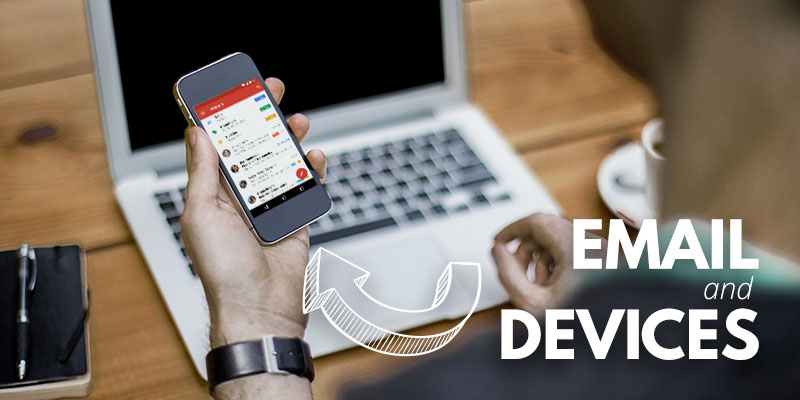 Email and Devices

4

min read
July 26, 2016
Today more and more jobs rely on email. This becomes especially obvious when you go to a website and fill out a contact form and a short while later, a representative from that company calls you back. This happens because that form on the website is linked directly to an email account, and every time somebody fills out the form and hits submit, the form sends that information directly to that email account.
Let's take a look at that specific email account, though. That email account is important. Not only does it have the information coming into it, but it probably is also filled with folders storing information from previous submissions as well as any business emails they send/receive with that account.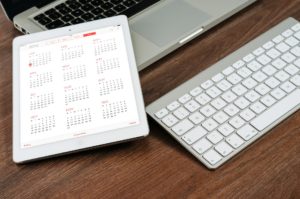 For many of these businesses today, this email account is not only on a computer in the office but also on a mobile device, usually a phone. Not only is it amazing technology that you can send and receive emails with a phone, but it is becoming more and more of a necessity. There are some things about email though that can be confusing and sometimes frustrating if you do not know the differences. Let me explain.
When you set up your email account, you get two main options: you can either set up a pop account or an imap account. There is a major difference between the two. First, let me say this. A pop account and imap account will seem to work exactly the same on one of your devices and you might not notice a difference. However, let's say you received a business email in the office and you have a pop account, you reply to this email then you store it in a folder somewhere in your email program.
Now you get a call and have to run, you are on your phone and you need to reference the email you just sent and you can't find it on your phone anywhere. Where did it go? The answer is that it is in that folder on your computer and nowhere else. How can you fix this?
That's where imap accounts come in. If you set up your account to be an imap account, that means it is syncing with all other imap devices on your account. So let's say you have 4 devices, an office computer, a laptop, an ipad, and your smart phone. All 4 of these devices are set up on imap. That means the folders sync with each other, so the folders will all be the same on each device. Plus, if you do run into the scenario where you are on the computer at work and move an email to a specific folder, now that email will also be available on your phone when you need it.
I must caution you though. Even though imap is usually the best way to go if you need to sync all of your devices to have the same email, there are still some things you need to watch out for. An imap account is running directly off the email server, so if you accidentally delete an email on one of the devices, since it is synced and running the same on all devices, that email is gone. That being said, you must always be cautious when deleting emails on an imap account.
There is one other kind of email account that is growing in popularity and that is an exchange email account. This is more for corporations that need to share information such as calendars. Again, an exchange account can be synced on all devices like an imap can, and you can share your calendar with others on multiple devices. Also, this is being used by professionals who need to sync their calendar with their computer and mobile device so they can access it anywhere.
Seeing email everyday in a support capacity here at Sharp Innovations, I can tell you that more and more people are putting their email on more and more devices. At Sharp Innovations, we provide you with a step-by-step guide by device type. On the left side of the page will be tabs that give you different device types. Click on your device type and you will find step-by-step setup instructions. Don't worry, though. If your device is giving you problems and just not working, that's why Sharp Innovations offers you support. Just give us a call or submit a ticket by emailing us at support@sharpinnovations.com, and we will be more than happy to help you.