If there is one constant in the website development business, it is that there will always be change. And as things change, your business strategy needs to adjust accordingly to maximize effectiveness and avoid being put into a competitive disadvantage. With a modicum of planning, businesses can use these technology changes and market shifts to their advantage. Conversely, companies that don't do this end-up lagging further and further behind.
When it comes to your online strategy, we are very aware of how a business's lack of proper planning can result in last-minute changes to any number of web development projects they may have in the works. Indeed, we often see how poor planning can lead to longer development times, sloppy code with bugs and errors, and insufficient care given to the site architecture. These can conspire to result in a poor user experience, which can be harmful to both a company's brand, and their bottom line.
A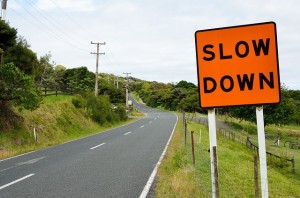 s developers, we seek to address the poor planning concern by spending more time upfront—we strive to do less "selling," and more question asking. And while this may initially seem counter-productive, we have found the "slow down to speed up" mantra saves both developers and clients time and money in the end. In this method, there tend to be fewer requirement changes and new functionality requests are reduced.