Portfolio: Diakon Lutheran Social Ministries
---
Diakon Lutheran Social Ministries
Custom Coded Content Management System (CMS)

Events Calendar with integrated Online Registrations

Secure Board Portal

Online Donation Form

Responsive Design
Concept
The name of Diakon Lutheran Social Ministries' blog, "Many Voices. One Heart." is based on the organization's tagline of "Many Hands. One Heart."
That original tagline arose because of the multitude of services within Diakon—adoption and foster care, services for at-risk youths, family and individual counseling, community-based services for people of varying ages, comprehensive senior living communities including rehabilitation and health care—that transform the lives of children, youths, families, and older adults every day. The staff members within those programs are the Many Hands of Diakon.
We have been working with Diakon for many years and the previous system we built was getting too old to support all that we needed to accomplish on the website. 
Solution
We started the process of building a new Content Management System for the client in mid-2019 and continue to upgrade and enhance the system as we move forward. We worked closely with the Diakon team to map out all the various sub-sites and their need to migrate all the sites over to the new system. With a phased approach, we moved the sites one by one over to the new system and are slated to complete the process in early 2023.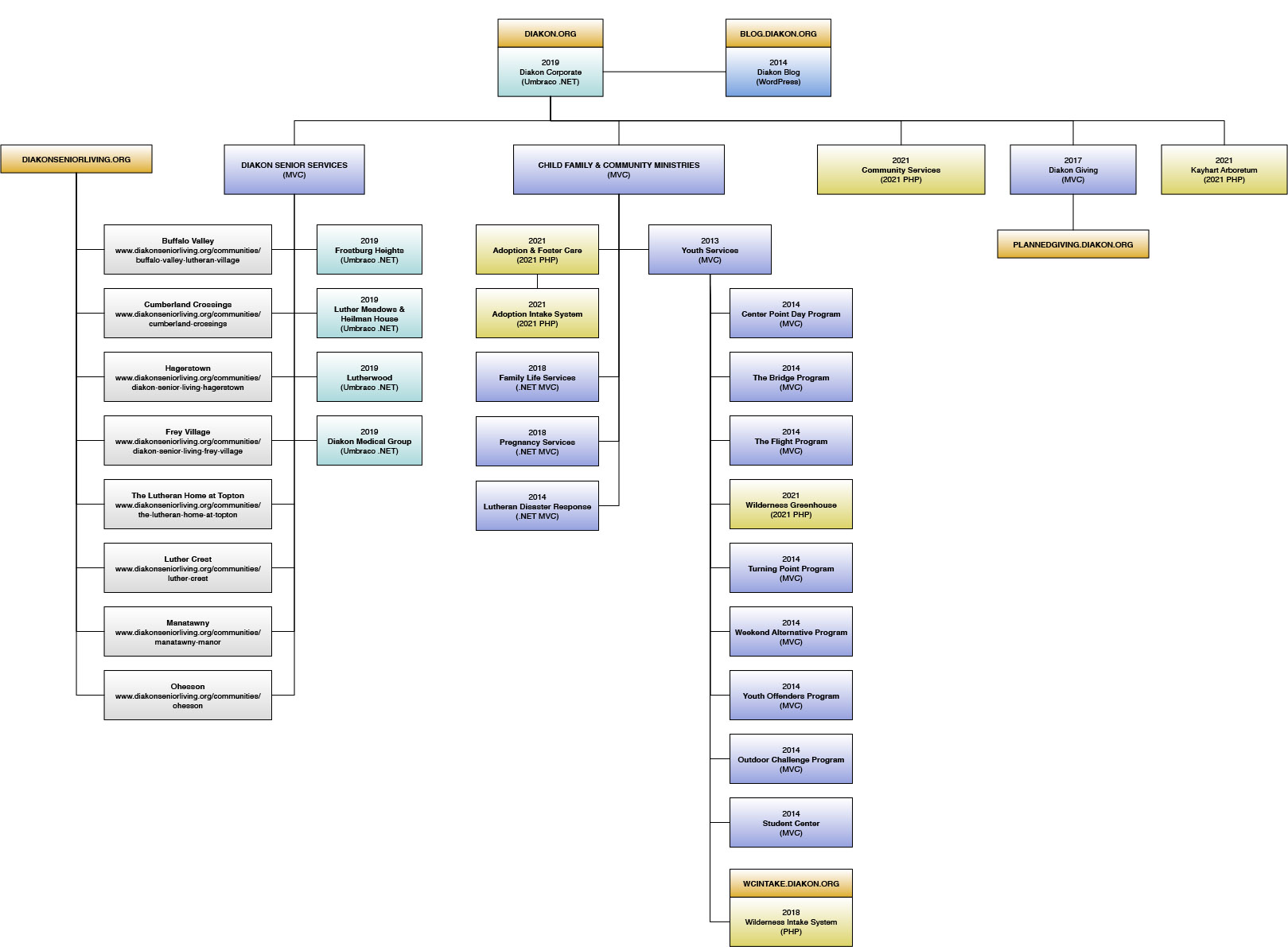 Categories: CMS, Dynamic, Design & Development, Blog Management, Digital Marketing, Responsive, Ministry / Non-Profit
Markets: Ministry & Non-Profit, Various Other Markets