Anttix & WebClinic Pro Transition to Sharp Innovations
About The Change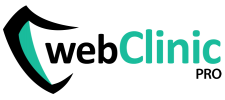 In April of 2022, Anttix & WebClinic Pro joined forces with Sharp Innovations. This means that our team is now stronger and more innovative than ever with the addition of key personnel from Anttix, Jason Richmond & Tom Egizio. For all existing clients, we are migrating you to our technical support and website hosting and maintenance services, while maintaining the same pricing you are already paying. Any current Anttix or WebClinic Pro clients who would like to learn how Sharp Innovations can help grow your business online are encouraged to contact us by phone (717-290-6760) or email (support@sharpinnovations.com).
November 17th 2022 Update We have decided to merge the webClinic Pro/Axion Hosting branding into Sharp Innovations. Instead of having two brands to keep track of we will only have one unified brand. This will make things less confusing moving forward with our "one company, one brand" approach.
Contact Us FREE Consultation: Let us help you surpass your goals!
---
Jason Richmond
Director of Hosting Services
jrichmond@sharpinnovations.com
(815) 603-2596
Tom Egizio
Chicago Office Operations Manager
tegizio@sharpinnovations.com
(815) 280-3729
---
Who is Sharp Innovations?
We believe that serving our clients means surpassing their expectations and providing solutions that will increase their success. Our team of savvy professionals is comprised of management, sales/marketing, creative, programming, client support and finance departments. Together, we provide extensive service and support which is backed by several proprietary systems that together form our 6-step project management model: the Internet Marketing Action Plan™. This unique combination of extensive experience and highly-defined processes has earned us recognition from peers and clients alike as a premier Pennsylvania website design firm.
How Is Our Process Unique?
When people ask what sets Sharp Innovations apart from our competition the answer is easy. Aside from the years of experience that places us among the most long-standing Pennsylvania website designers; the quality of our team sets us apart. Behind our team lies a proprietary, highly-defined project management system built through the experience gathered from building hundreds of websites and managing countless related projects for our clients.