Peter Stevenson
---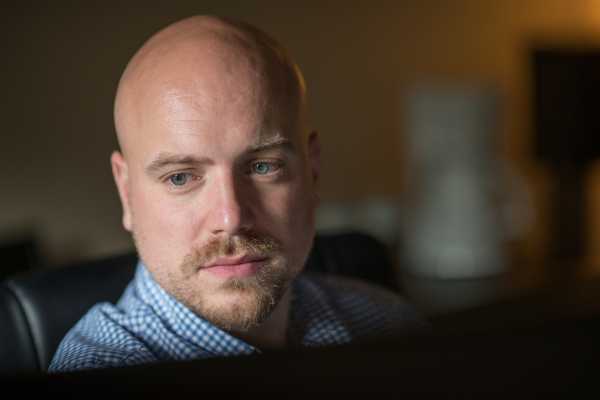 VP, Usability & Marketing, Partner
Peter Stevenson is the rare combination of a person who's not only driven, but passionate for all the right reasons. "I love the idea that the project I'm working on could have a positive effect on someone's life." Peter's impeccable eye for detail has helped him create the perfect design for each client with whom he's worked and bring it to life quickly and flawlessly.
Peter definitely brings his passion into his work on a daily basis. He has a vision for unique, fresh, and eye-catching work that is manifested in his website designs and artwork. His ability to grasp the requirements for a project and deliver a beautiful result through both what it said and unsaid is a gift.
Peter has worked at Sharp Innovations since mid-2011, after earning his B.A. from Taylor University's design department. He and his wife Brittany are very active, often taking day trips to explore new cities or go out hiking. You can find Peter enjoying trails, kayaking, camping, and spending quality time with friends and family. He brings his passion for graphic design and helping others to the team at Sharp Innovations. He can be found developing new websites to include the latest designs or coming up with creative design strategies for new resources being designed for our range of clients.
Design is a way of life, a point of view. It involves the whole complex of visual communications: talent, creative ability, manual skill, and technical knowledge. Aesthetics and economics, technology and psychology are intrinsically related to the process.

Paul Rand