Joe Sharp
---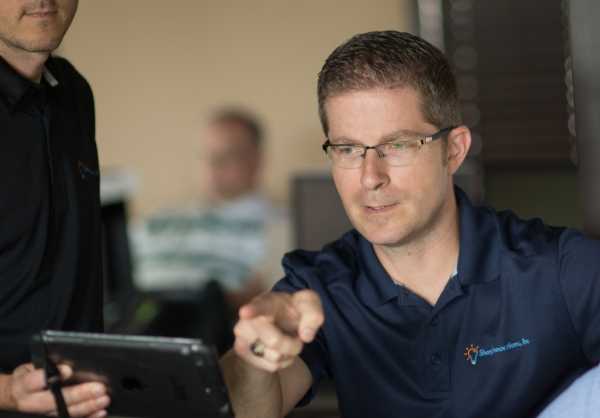 Chief Executive Officer/President
Joseph Sharp founded Sharp Innovations, Inc. in 1999 with a desire to avoid simply conducting "business as usual" in the burgeoning field of internet marketing. His desire inspired him to pioneer the creation of a comprehensive system to guide clients through the seemingly complex stages of website development. That original system launched hundreds of successful websites over more than a decade. It has since evolved into an even more streamlined and efficient process that remains the most valuable asset to Sharp Innovations individuality in today's industry.
Joe currently focuses his unique ability on mergers/acquisitions, nation-wide company expansion, talent management/recruiting, partner growth evolution, Higher Purpose Focus charitable planning and overall strategic management for Sharp Innovations. He works closely with his growing national leadership team and business advisors. While serving his clients is priority, Joe strives for a life of balance in being a source of inspiration, encouragement, and charity to his fellow men and women. His spiritual faith is extremely important to him, and he attributes his strong faith in Jesus as the driving force for his professional and personal achievements.
Joe currently resides in Conestoga with his beautiful wife Jen, and his children, Joshua, Samuel, and Madalyn. They are actively pursuing adoption, and enjoy hosting many children in need through Safe Families of Lancaster. He is graduate of Millersville University and an ordained co-pastor of Live with Purpose Church. He is a published author, speaker, and seasoned business coach as CEO Live with Purpose Coaching. He is also Managing Partner of Kingdom Crossroads, LP. Joe enjoys travel, athletics, coaching, leadership activities, writing, drawing, creative projects, outdoor activities, singing and music. He volunteers for various local community service organizations as well as his local church. He aspires to participate in missions work on a global scale and bring God glory through all He does. His family's higher purpose focus is targeted to give the maximum amount of resources away possible in life and help to bring clean water to the world who needs it and he has partnered with organizations like Never Thirst and Charity Water to do so.
There is something that is much rarer than ability: the ability to recognize ability.

Robert Half