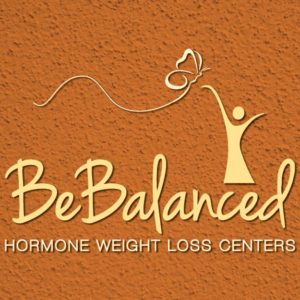 One of the nation's most popular TV hubs every Sunday morning, Fox and Friends, will host current Sharp client, BeBalanced Hormone Weight Loss Centers, this Sunday morning. BeBalanced has contracted us for a full website redesign, plus several elements of programming (like the integration of custom franchise landing pages) and search engine optimization services. Further, this Sunday will be the launch date of the newly redesigned website; the Sharp creative team has worked around the clock and after hours to have the ability to "go live" for our client's special air time.
See the new site here – www.bebalancedcenters.com
The BeBalanced Background
Struggling with weight is a reality for people all across the United States. Founder, Dawn Cutillo struggled with her own female-related health issues and inability to lose weight, and wondered what kind of impact hormones played on the constant struggle. Continue reading →
As you well know, the world of Internet Marketing, including Search Engine Optimization (SEO) and Search Engine Marketing (SEM), is constantly evolving. With this in mind we've recently updated and improved our services. We've fine-tuned our offerings into 3 tiers of client programs that meet any budget that our clients have. We have also kept pricing very competitive to keep pace with the ever-changing market, and can confirm this after speaking with six firms in our local region. In some cases pricing for programs like the Blogging Manager have been reduced effective July 1, 2015. To better serve you, our customers, we've added several new features and services to our SEO/SEM suite, like: Continue reading →
Internet Marketing through Social Networking
Social Networking has become a large part of search engine optimization ("seo"). And while we've heard that it is important, it can be hard to understand how everything ties together. So let's start with your website, which can be thought of as the epicenter of information about your company. When discussing link building, we are normally talking about how we can improve search results to attract visitors to your website. The real question is, how do you get relevant visitors and traffic?
The Google Farmer Update
With the new Google "farmer/panda" update, methods traditionally used to improve search have changed a bit in favor of social media. Google's update hit many traditional link-building websites hard, including article and e-zine-intensive sites. Many of these sites have been called "content farms" because they have thousands of pages of content that are not of good quality and/or don't have content relevant to search queries. Overnight, some of these websites lost up to 90% of their traffic. But even so, article building and press releases are still a good way to get links to your website—you simply have to be selective in where your articles and releases are submitted. And social networking (Facebook, Twitter, etc.), in particular, plays a significant role in this update because these sites usually have the most up-to-date content.